I will introduce some of the books I highly recommend for your trade improvement as I get requests like from my followers as below,
What is your favorite book for forex trading?
Which one should I read to improve my trading?
So this time, I will introduce my recommended books to be a successful trader, that I think all the traders must read, because these are the books that I read many many times whenever I get into slump or going through tough times.
Watch the Video
Among dozens of books I've read so far, I picked up the ones that I think are necessary to to read when you are struggling or having hard time in trading.
In fact, I don't use so much money on eating, clothing, or on other living expenses, but one thing I'm committed myself is that I spend money on books.
The reason is because any books help me to grow first of all, and also, what I get and learn from books changes depending on my level over time even if it's the same one, you know, sometimes I discover things that I didn't in the past.
And this is how I realize my own growth, and it helps me to grow myself even more.
And you will become successful when you combine your knowledge from books with your actual trade experience. And don't just open a book and read through and think "oh, this is a nice book" and close it.
But read between the lines and pose and think yourself, and whenever you come up with your own thoughts or ideas, write them down and put those words where you can see while trading.
Trading Books for Technical Analysis
The Market Maker
'

s Edge: Day Trading Tactics From a Wall Street Insider by Josh Lukeman (224 pages)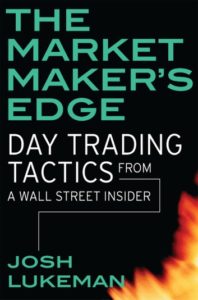 Why I recommend this book is because this one covers necessary skills to be a successful trader by sections, like not only just the chart analysis and reading techniques, but it also talks about risk management, fundamentals, and also, necessary mindset along with some basic trading techniques including chart patterns and candle stick patterns. And it really covers everything that's necessary for a trader, so if you are still new to trading and looking for a good book to read, I think this is the one for you because I myself learned a lot from this book when I was still a newbie.
One Good Trade by Mike Bellafiore (368 pages)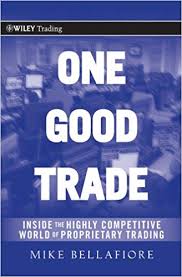 Mike was actually running a prop trading firm and he wrote this book with some nice examples and some casual and funny words so it's entertaining at the same time.
In this book, actually existing traders from the prop firm show up and talk about  what's necessary to keep running the trading firm with profit, and this book actually teaches all that.
Just as the title says, in order to do "one good trade," it talks about what kind of trade you should do, and what you should not.
And this book also talks in details beautifully about the importance of pursuing "one good trade" without just chasing the profit right in front of you. And I love the story telling inside too.
So even you are not a trader, this is something enjoyable to to read and kind of sneak into the trader's job, so I highly recommend you to read this if you haven't read it yet.
Trading Price Action Trends by Al Brooks (480 pages)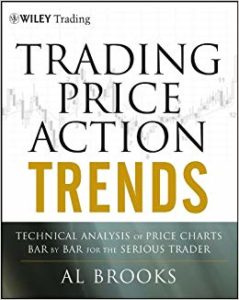 This book digs into price action which is the basics in forex chart. In fact, if  you really know the price action and candle stick patterns, you don't really need other indicators, like Bollinger Bands, RSI, because price action is everything and the indicators are all calculated based on the price action after all.
I remember I used to train myself with just plain black and white chart with no indicators and do trading.
And this book is for the ones who want to learn the price action because the examples are based on the practical situations, like in a range, break out, or reversal market and it also teaches you how to draw trend lines and channel lines properly, too.
So if you have been using indicators but feel like investigating into the price action itself, this book must be for you.
How to Make a Living Trading Foreign Exchange: A Guaranteed Income for Life by Courtney Smith (208 pages)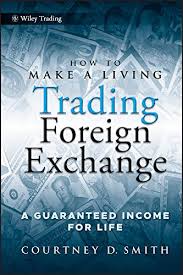 This books explains beautifully about several techniques including channel breakout strategy, and they are practical. However, he encourages traders to not just to blindly follow his strategies, but to see charts objectively so that you have less biased view on your chart analysis.
This book also talks about some mental techniques to overcome the challenges as well as risk management. I highly recommend this book those who knows technical indicators but still struggling how to integrate them into actual trading.
Day Trading the Currency Market: Technical and Fundamental Strategies To Profit from Market Swings by Kathy Lien (256 pages)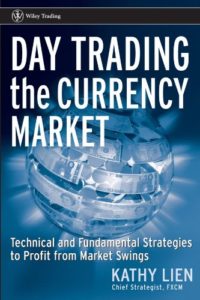 This book is for both experts and beginners because the book digs into some of the fundamental pieces that are necessary to know, such as why the market moves, characteristic of volatility on each currency, and trade strategies based on major fundamental and technical analysis. With Kathy's knowledge and actual trade experience as a chief strategist, the book is filled with in-depth insight and expert advise.
The Black Book of Forex Trading: A Proven Method to Become a Profitable Forex Trader in Four Months and Reach Your Financial Freedom by Doing it by Paul Langer (82 pages)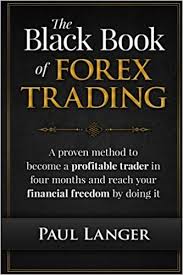 If you are struggling to build your own strategy, this is the book for you.
As the title says, you can learn some of the actionable and realistic trade strategies that help you to grow your profit, such as how to take positions, how to cut loss, and money management to earn and grow your money constantly.
To be honest, I do not know if you can be profitable in 4 month, but that shows how this book is realistic and practical fundamentally.
Trading Books for Mindset
Market Wizards
"

by Jack D Schwager (512 pages)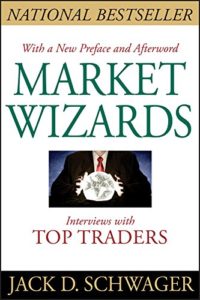 What makes this book special is this book contains interviews of 17 traders who are the top traders across various financial markets. The book is basically written by Q and A sessions with each trader. And as you read through, you can compare the strategy, motivation, and mindset of those different top traders that teaches a lot about forex trading itself, you know, like how they see the market differently, or what kind of trade style they use, what each trader thinks the necessary skill is, how they handle the stress and depression during trading, things like that. And their words are very much detailed and precise, and very practical. So if you are already trading I highly recommend this book to refer to the top trader's opinions.
Trading in the Zone
"

by Mark Douglas (240 pages)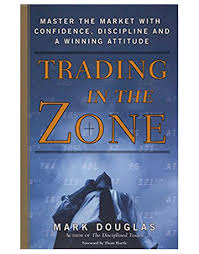 This book is for those who are still struggling with rules and discipline, like if you are struggling with your emotion when you lose money or trying to win back, this books helps you not only how to manage the frustration, but also helps you to find your own answer.
For example, it explains what it is to be a risk as a trader, what it means to take your own responsibility and how to update the software of yourself.. and I mean, there are a lot to learn from this book and I don't know how many times I've read this book.
So if you want your psychological break through, this book is highly recommended.
Tools and Tactics for the Master Day Trader
"

by Oliver Velez (416 pages)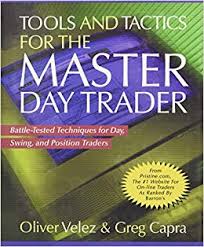 This book is also a bible for traders because it talks about the difference between gambling and trading, and what it is to win and lose in trading, and how you can realize your own character by taking notes on each trade. This is a great book for psychology, but the contents are very practical that you can apply and practice from today.
Think & Trade Like a Champion: The Secrets
,

Rules & Blunt Truths of a Stock Market Wizard by Mark Minervini (256 pages)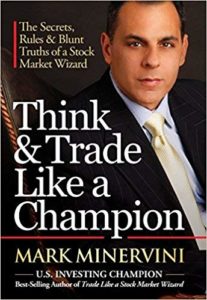 As one of the most successful stock traders in the U.S, Mark reveals his own strategies of how to improve your own performance and develop your confidence step by step.
If you are struggling with your emotions or feelings while trading, touch the mentality of the top trader and apply it today!
Why do I think mindset is as important as technical analysis in forex trading?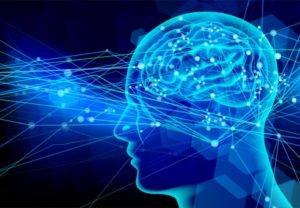 You know, I like to use an analogy of driving cars when I talk about studying forex trading, but to me, technical analysis is like meters in the car, because it only tells you how fast you are driving, how much the engine is rotating, but you never be able to drive a car just by looking at them because you have to operate the handling or breaking, or the sense of cars around you, things like that, and those are what I call strategy and tactics that I talked on my previous video (check the below link!).
>> What to study? to be a winning trader <<
But mindset is something different.
Mindset is like your own personality, or character, and it depends. And it's something that you can only imitate but you can never be the one. That's why this is something that you need to realize by yourself and that's why this is the hardest part, because you cannot see it.
You know, the candles or bollinger bands, or Ichimoku Clouds, or other indicators, you can see them. But you cannot see your mindset and yet, that can be a great pitfall for traders. So remember, your mindset is more important than technical analysis when you actually trade, and that's why I encourage you to read those books too.