"Forex taught me everything that is important in my life"
Introduction
Welcome to my Profile Page! My name is Kei (pronounced just as a letter "K") and I am an individual forex trader as well as a mentor in Tokyo, Japan (Now in Dubai since July 2021)
On this page, I am revealing everything about myself, including my childhood, how I went to the U.S to study psychology, life in Sedona, AZ, and how I became a pro forex trader after coming back to Japan.
Also on this page I share my own history of income by forex and a mindset to become a pro trader based on my past mistakes and success stories.
I hope you read through my private story so that you will not only knowing about me but also to learn and apply the wisdom from my past experience.
So, here we go!
About Kei
Why did you become a forex trader?
When I first saw the forex chart in 2013, it literally arouse my sense of intellectual curiosity more than anything that I have been in the past. Every detail of the chart and its tick movement fascinated and motivated me. It was just like looking at universe.
Also, I have a dream to visit and explore different countries every 1 or 2 years, and there is a possibility to be able to achieve the goal by forex trading.
What is "trading" to you?
Forex trading is exciting and enjoyable and it remains the same ever since I started because I not only make money, but also be able to learn psychology of the people, to look back my own mindset to keep growing myself, and also to know the basic important factors in life overall. 
I truly realize that life is all about learning.
By constantly focusing on events happening around the world and by analyzing the depth of people's reaction and sentiment, this profession keeps intriguing my curiosity and truly admire that this is my vocation.
My net trade income history after I become a full-time trader
First 1 to 2 years were a struggle. I was going back and forth between real and demo account, using Forex Tester to back test different strategies, analyzing the outcome, and validating the results by running PDCA cycles.
| | |
| --- | --- |
| 2013 |  – $12,531 |
| 2014 |  – $1,723 |
| 2015 |  + $4,159 |
| 2016 |  + $20,965 |
| 2017 |  + $89,184 |
| 2018 |  + $194,682 |
| 2019 |  + $221,597 |
My Trade History in 2020
Initial Deposit, Gross Profit, Gross Loss, Balance are turned blank as it depednds on how much you trade with.

I focus on Max Drawdown per month to be less than 2% per trade, Profit Factor and R Multiple to be more than 3. And I don't focus on winning rate.
April 2020

May 2020

June 2020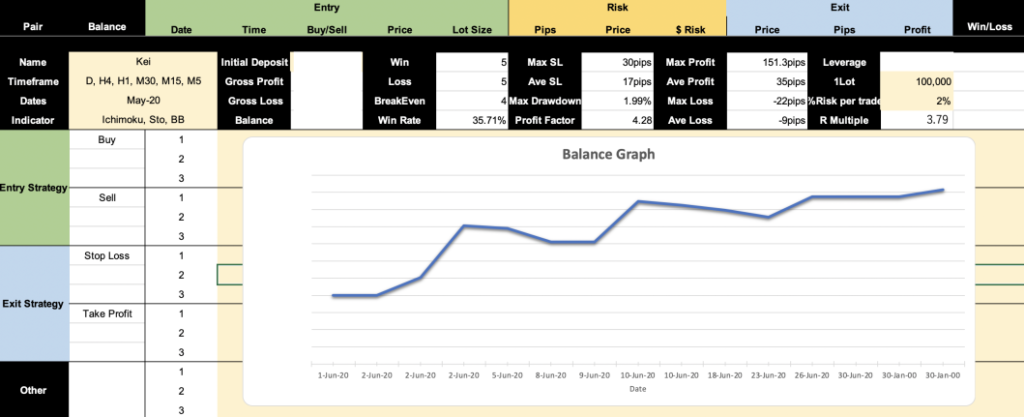 July 2020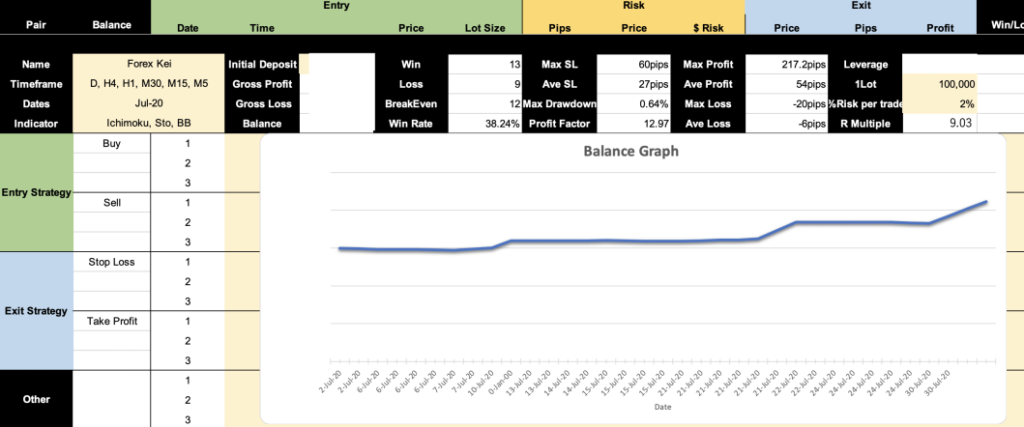 August 2020


October 2020


December 2020

Philosophy of My Services
Ever since I became a full-time pro trader, I have been fooled by many types of information on the internet, advertisements, and seminars.
1: I wanted to share useful information based on my own trading experience
Ever since when I was a newbie, I've seen people who claim themselves as traders or forex mentors who does things for the sake of their own profit, whatever it takes. And I myself think that's not the way it should be.
"Keep sending out valuable information and perform a duty as a forex mentor with honors."
This is the philosophy in my heart ever since I started up this website and uploading videos on Youtube.
2: I want to be a trustful supporter for traders
Forex Trader is a unique job, and therefore, I think the majority of the problem of traders can only be understood by traders.
I would like to be a guide of the traders who are suffering from their tough situations and be the last stand for their psychological difficulties.
The financial industry is always looking for someone who earns more, and that they are right. That's the tendency.
But if you become psychologically exhausted and decided to leave, it's a big mistake.
That's why I decided to be a supporter and a mentor for traders as I myself have gone through the tough times as a pro trader.
My educational and carrier background
Let me introduce my background as below.
Educational Background
BA in Psychology

at UCLA

Entered into a language school after graduating high school to learn English as a second language. When I first went to the U.S, I couldn't speak a word.

Irvine Valley College

First college attended after coming from Japan. After a year, I went back to Japan to make and save money by doing multiple part-time jobs.

Santa Monica College

Saved $20,000 for a year and re-entered into Santa Monica College.

California State University, Long Beach

I transferred to CSULB by Psychology major, one of the most impacted majors.

University of California, Los Angeles

Transferred to UCLA by Psychology major.

I worked as a school counselor and personal carrier assistant when I was at SMC, CSULB, and UCLA.

Also running private network meetings.

Carrier Background
In Los Angeles, US

A Japanese Teacher

While in college

Teaching Japanese at local after school in Los Angeles
In responsibility of a Japanese school of 20+ students
Above two jobs were the main source of income for paying the expensive tuition fee!

Financial Planner

A sales representative of Life Insurance, Mortgage, and Real Estate.
Gave financial and investing advise based on clients' portfolio

Running a retreat

in Sedona, AZ

Running a vocational rental and tour guide in Sedona, AZ

Counseling and Mentoring

In charge of private counseling and mentoring sessions for business owners

Employed at IT company

In charge of employee training, human development, and carrier counseling
Currently being in Japan, living as a pro forex trader. Recently started to teach and mentor traders based on my own trading experience by 1 on 1, and group mentoring.
Timeline and the Story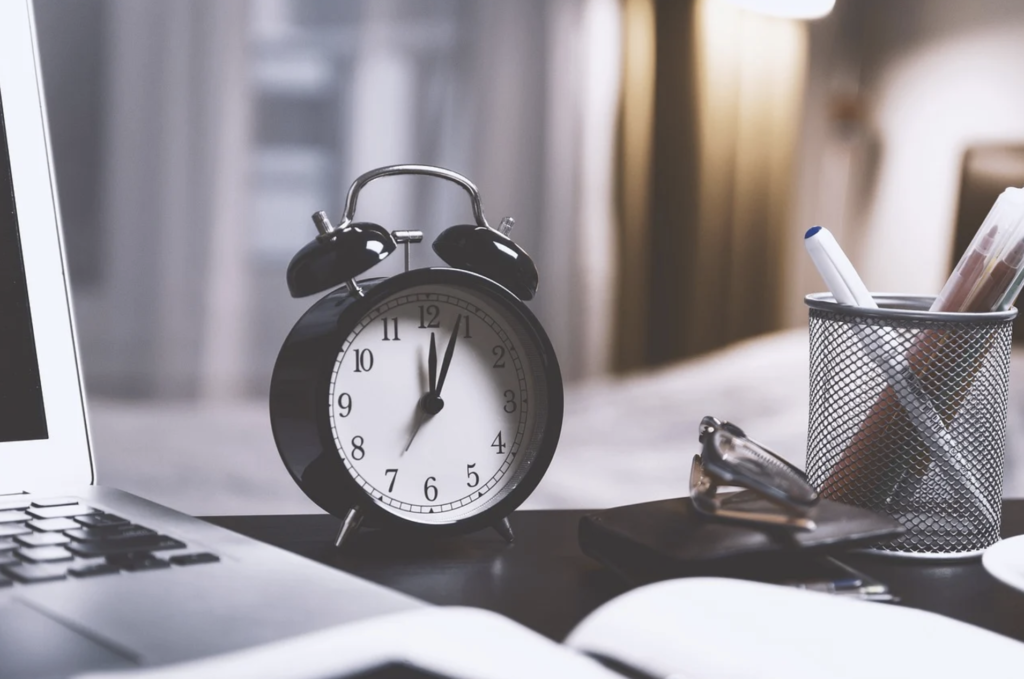 Here is my philosophy for building my own profession.
First build up a solid base, then repeat high-quality trial and error
Every time I start something new, I make sure to investigate and create a solid plan. And it makes me confident when it comes to taking it into action with high-quality trial and error. Even if it goes wrong, I learn myself the most from the mistake and I take it into the next level. This is the base of all my actions in life.
It never changes after becoming a pro trader. It's rather been enforced.
4 Phases (A to D) of my life
A: Age 20

Studying in the U.S and back to Japan

Daily Trial and Error

"Trial and error without concrete plans.

How to face the failures"

B: 21 to 24 years old

Finished school at UCLA by running PDCA cycle

Engaging in school and work with solid foundation.

C: 25 to 30 years old

Mentoring to business owners

I realized my own value in mentoring

D: 31 years old to current

Encounter to forex trading

Financial independence by forex trading and re-encountering psychology
A: Age 20 – Studying in the U.S. and back to Japan. Daily Trial and Error
Theme of the stage: "Trial and error without concrete plans. How to face the failures"
After graduating from high school, I worked and saved money for 1 year to study in the U.S.
First 1 and a half year as quite a struggle, going through hardship financially, and experienced what we call "blowing up my capital in forex."
I had a chance to go to Toronto, Canada for 2 weeks and because of the fulfilling experience outside of Japan, I decided to go to the U.S for continuing education.
I've had an offer from one of the famous universities in Japan, but I cancelled it and decided to study abroad.
Therefore, after finishing high school, I worked 4 jobs, full time and part time, worked 15 hours per day everyday for 1 year, and saved $10,000 to study in the U.S.
However, the financial situation was very tough…
I was mentally tired as money gets less and less on my bank account every day
I was eating $1 burgers everyday at different fast-food restaurants to save money as much as possible for studying
Eventually, I lost all the savings. Somehow, I managed to get a ticket to go back to Japan, barely escaping alive. All that was happening in 1 and a half year.
Got a skill to make my ideas come true by running PDCA for myself
It was very regretful when I realized the fact that I had to quit studying and go back to Japan with no money left with me.
So, in order not to repeat the same mistakes, I started to focus on running PDCA. Basically, if you want to improve a process, essentially PDCA is the most important method.
As it's been explained deeply on FMS, PDCA stands for
PLAN
DO
CHECK
ACTION
by running and keep running this cycle over time, we can do a high-quality trial and errors. So after coming back to Japan I investigated my experience and restructured the future plans with solid foundation.
What I actually came up as PDCA was,
PLAN

I decided to obtain a teaching certificate to teach Japanese while in Japan
I was a Japanese tutor on campus. And I realized it can be a big business if I have the certificate because there was great needs for it
So after going back to the U.S next time, I thought I can be more stable financially
Save enough money (more than $20,000)

DO

Just focus on saving money in Japan by working few jobs at the same time
Obtained the official certificate to teach Japanese
Keep brushing up my English skill

CHECK

Re-calculate exactly how much I need after going back to Los Angeles
Every month, keep track on how much I am saving and look for when I can reach the initial target of $20,000

ACTION

Saved the target amount
Obtained the official certificate of a Japanese teacher
Going back to L.A
Act as planned
Here is the detail about FMS
https://forex-kei.com/?page_id=313
B: Age 21 to 24 – Successfully graduated from UCLA by running PDCA
Theme of the stage: Engaging in school and work with solid foundation
On the phase B, I had quite a lot of experience in creating a base in Los Angeles while working and making money for paying the tuitions.
After going back to Los Angeles from Japan, I entered into Santa Monica College.
As planned, my Japanese private class became popular
Succeeded to live as a Japanese teacher
Started off on 1 on 1 basis, it gradually became popular and grew up to a class of 20 students for the first year
In charge of a class at Japanese after school
While teaching Japanese privately, I met a principal of one of the Japanese after schools as she heard about my class
As I got an invitation from her, I was in charge of one of the classes every Saturday and teaching Japanese for local children
Later, I quit the job when I transfer from Santa Monica College to UCLA to focus on studying
Entered into UCLA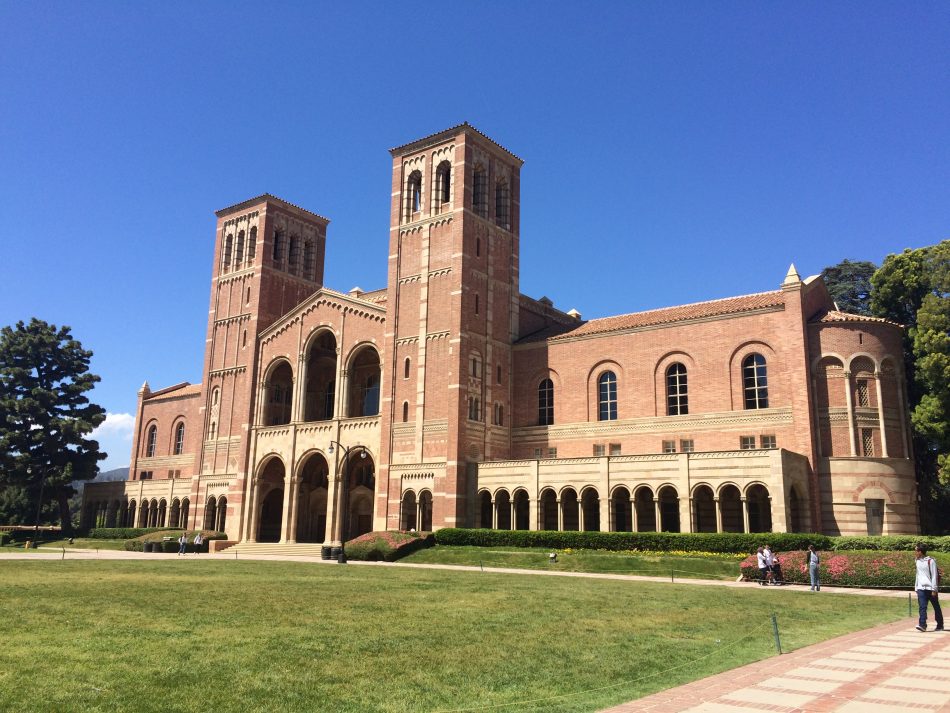 Entered into University of California, Los Angeles by Psychology major
Worked as a on-campus school counselor for internship program
This is the beginning of my carrier as a counselor
Carrier as a financial planner
Worked as a financial planner as an independent contractor
Analyzing clients' portfolio and give advise to run their assets based on the products on Stocks, Mortgage, and Life Insurance for their better profit
Building up solid financial knowledge and success mindset by participating in Robert Kiyosaki and Tony Robbins coaching sessions.
The experience created a base to live as a pro trade
Also privately, I was doing…
One of the start up members of Vivid Navigation (One of the biggest Japanese community websites in Los Angeles)
Board member of local student organization, had a chance to meet business owners in different industries.
Obtained wisdom to achieve a goal as well as the pipe connections to my mentors
Finally graduated from UCLA
Finally, I was able to pay all the expensive tuition fees (over $60,000) and graduate while working at the same time. I'm quite confident that I was able to achieve all these because I had the trial and error phase earlier on Phase A.
After losing all the money and regretfully coming back to Japan on Phase A, I looked back myself, refined the whole process from step one, and thought what can be improved, and created solid plans to achieve the ultimate goal. Without the regret, I'm sure this could have never been coming true.
It was the most emotional year in my life.
C: Age 25 to 30 – I realized my own value in mentoring
Theme of the stage: Mentoring to business owners
The reason why I moved to Sedona, AZ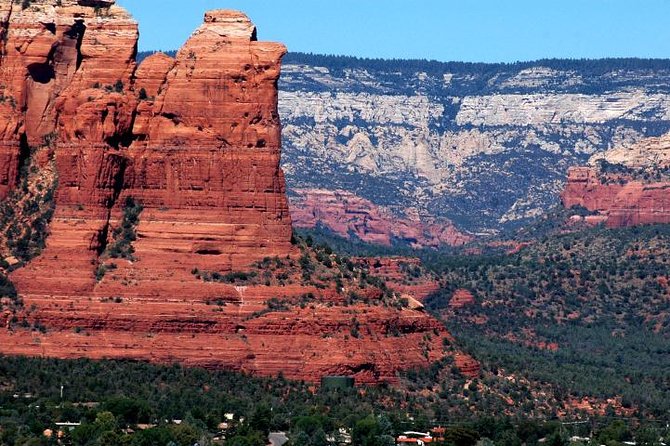 After graduating from UCLA, I have been working as a financial planner. I was giving financial advice based on portfolio of the clients.
It was quite an opportunity, however, I had a struggle between "competition of the job performance" and "my own nature."
(Competition was not the nature of my own)
And because of the conflict, I moved to Sedona to reset and reconsider the purpose of my life.
Carrier change in Sedona
Sedona is a city with full of nature, with wild trees, flowers, and kinds of animals. I was self-employed as an owner of an inn, and a personal tour guide with my knowledge on the history of the city that I have spent time to investigate on. The life in Sedona was obviously a very different from what I have been experienced in Los Angeles.
Mentoring for the first time
While staying in Sedona, I started to further experience on mentoring. Sedona is actually "the city of counseling," where there are kinds of counselors, and one day, I had a chance to give advise to a man from Japan.
Ever since, I started to do counseling and long-term mentoring to the clients from Japan, such as business owners and Actors/Actresses, and later from all over the world including U.S, U.K, Canada, France, Korea, India, etc.
That's how I got involved in mentoring clients
I was doing counseling first, however, as I keep giving on advise to clients, I came to realize that "Mentoring" is necessary to solve the problem from the deep down into the core.
The difference between counseling and mentoring
As I explain on this page, the difference between counseling and mentoring is as below.
| | |
| --- | --- |
| Counseling | helps to prompt self understanding and self-acceptance. |
| Mentoring | emphasizes both the professional and personal development in long term |
In fact, the depth of the process is quite different.
As I give advise to clients every day, I came to realize the fact that counseling has its limitations in terms of solving issues and developing personal growth, and decided to get involved into mentoring.
After switching the focus on mentoring, the satisfaction level of the clients got drastically improved with better reputations.
D:  31 years old to current – encounter to forex trading
A theme of the stage: Financial independence by forex trading and re-encountering psychology
Coming back to Japan after Visa got expired
It is difficult to get and extend the Visa in the U.S. I came back to Japan as my Visa got expired.
After coming back to Japan, I was working full time at human resource in the biggest IT company in Japan.
Based on my psychological and counseling, mentoring background, my main responsibilities were,
Training
Team Building
Employee Development
Employee Relations
Carrier Counseling
I am a person who find joy within relationship, so I found the job was quite valuable to me.
And I recognized the theme of mine is truly on "Relationship to others."
I met forex via my co-worker
The first time I met forex was through my co-worker within the same division.
He opened my door to forex and how we can all make money through trading.
I still remember when I first saw the chart, I was so fascinated by the movements and what's happening on the chart, and literally watching it all day long.
And that's when I decided to study it seriously.
First year was a losing year
First year was exactly my training year.
First I started a capital of $10,000 and started to real trade.
However, I lost everything in the first 6 month. I continued to trade with my own fund, but my capital was gradually diminishing.
Looking back at that time, the reason why I lost all the $10,000 was,
Too big position sizing and high leverage (e.g. trading 10 lots etc..)
No risk management skills ( without calculating risks, without managing it)
Do not trade as planned (Intuitive tradings)
Weak self-control
After I lost the $10,000, by using the past chart, I investigated on my trade history to see what was wrong, how I have been losing, and how my emotion got involved on the tradings.
So in the later part of my first trading year, I was deeply focusing on investigating and looking back my trade history.
After coming back home from the work, I was always looking at the PC screen.
As I have been looking back and investigating, I learned this is an important and critical process to improve my own trades.
Writing trade journals with attached charts and comments truly helped me to investigate on my trade habits and weak points.
One of the wrong habits was to "win back the loss" and my trade focus was heavily on that topic.
That was my initial goal at that time – Shame on me!
2nd trade year: My profit became more that what I earn from the full time job, and I became a full-time trader
As I keep on trading with my own money while looking back my trade history everyday, at some point, I realized myself that I can read chart just like reading a language.
So then I focused on my own emotional moves, took notes, and kept monitoring it.
My overall trading result gradually became positive as I was not pushing myself hard any more.
Started to give advise to traders
Later, within my 9 years of trading carrier, traders started to ask me for advise.
For example, one of the traders asked me to give advise because he didn't have anyone around to ask questions about forex trading.
He was taking high leverage and the capital was spiking up and down, so basically he was mentally stressed because the way he trades was similar to gambling.
So, I asked the detail on his situation, investigated, and gave advise to stop trading with such a low maintenance margin.
At first he struggled to realize and come out from the pitfall because he already knows the pleasure of gambling.
But gradually he started to see the reality, and eventually his trade style became low risk and high return with solid money management strategy.
He is still a good friend of mine.
What I personally learned from the experience was the importance of trading and mentoring, and I started to think of mentoring traders.
The Forex Mentoring Systems and R-PDCA are created based on my own mentoring experience on traders.
Now I receive mentoring requests and have fulfilling days
I am excited the most when I am mentoring on traders because,
I feel joy to communicate and help traders
I can bring my past mentoring experience to give guides to traders
I can mentor traders based on my own trade experience
Now I get official requests from traders all over the world to do mentoring.
What I have learned from my past experience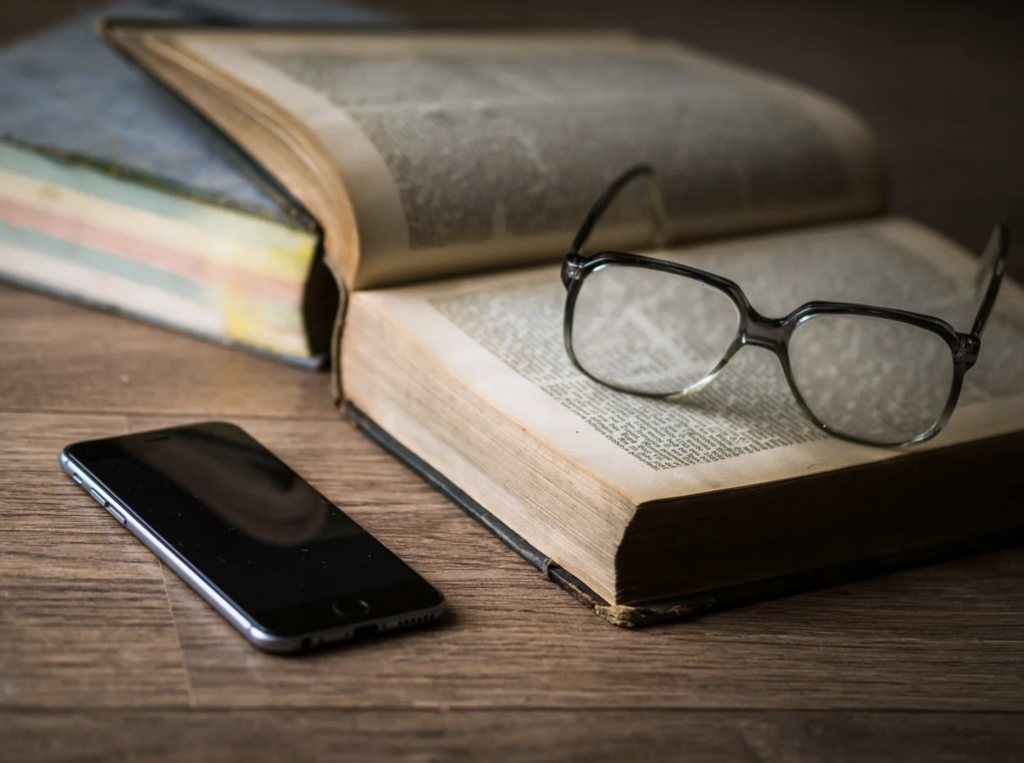 To know my own mental state
To build basic and solid experience in the past jobs
I have been involved into counseling, and mentoring in the past and it gave me insights on the relationship between traders and their emotions. Now I know how to identify the problem on the trader and give decent advise to improve and overcome the situation.
My dream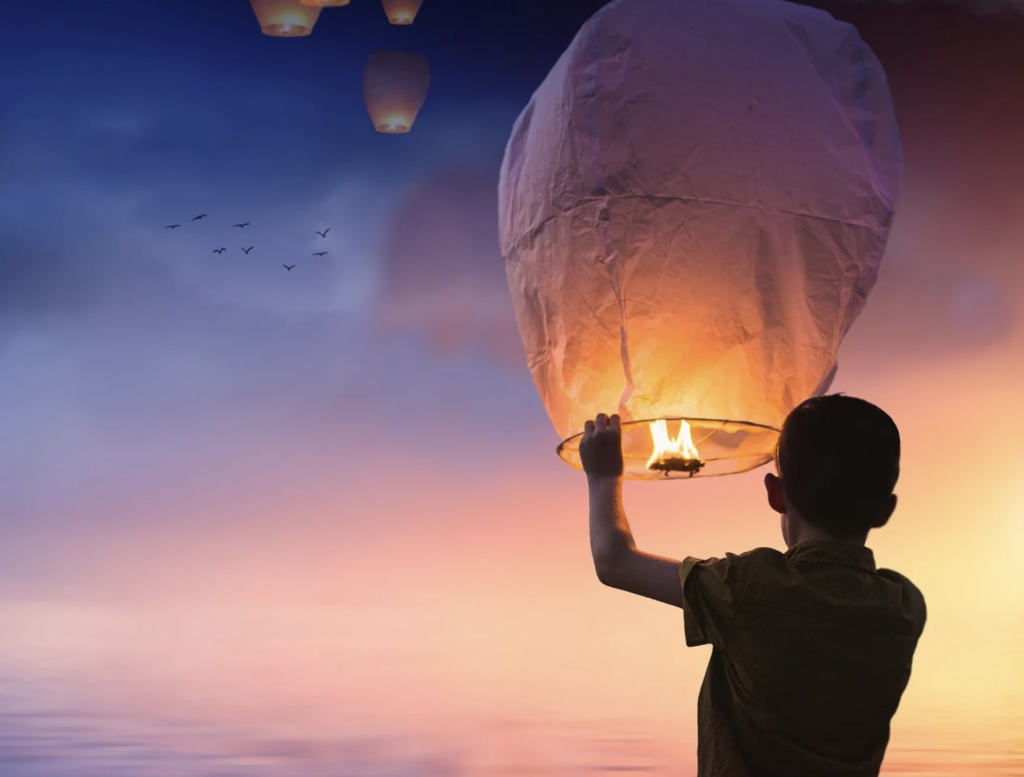 My dream is to live different countries every 2 years. Forex trading truly opened the door to me.
Living different countries every 2 years
One of the goals for forex trader is to be "free" both psychologically and physically.
My dream is first to make it come true by myself as a pro trader.
Then I want to visit different countries, meet people, teach forex, and want to help them to be free, also. That is my dream.
And my purpose of life is to keep acting to achieve that goal.
To help to build mental base for lost traders
Because I myself has been suffering from struggles as a trader, I am the one who can fully understand the struggles of other traders and I know it's unique.
I've seen traders who cannot reveal their struggles, even to their friends and families, and giving up on themselves.
I have a solid background on psychology, counseling, and mentoring in my past.
And because I was also the one who survived on the market, it would be my most pleasure to help and support other trades to build up their solid base as a pro trader.
My character is…
Basic Information
Born in 01/1982
Psychology is my friend of life
Became a pro trader since 2013
My Character
I like to communicate and talk with people
I feel worried without foundation
Researcher
Investigator
My hobby is to play the violin which I started to play at the age of 3
Other traits
Not so much material desires
I prefer to use the same thing for a long time
I like one and only
Timeline and highlight of my life with pictures
IN JAPAN

1982
0 years old


I was born in Osaka,

Japan.

1985
3 years old

I started to play the

violin.

1992
10 years old

My family moved fro

m Osaka to Tokyo for my father's MA education.

This photo is me and my father.

1998
16 years old

I studied abroad in Toronto, Canada when I was sophomore at

high school.

IN the US

2000
18 years old

I entered into Irvine Valley Collage in Los Angeles, California.

2002
20 years old

I run out of money, so went back to Japan and worked at IT company to financially prepare for my continuous education at the

University.

2003
21 years old

I enrolled in Santa Monica College in Los Angeles, California.

While I was a student, I worked exclusively as a college counselor within the campus.

Also, I was teaching Japanese at a local Japanese school and was in charge of a group of 20+ students.

2006
24 years old

I obtained BA in Psychology at University of California, Los Angeles (UCLA).

After graduation, I joined a financial company that manages mortgage, life insurance and real estate.

I was a manager a group of 6 members as a financial chief advisor and managed individual portfolios.

IN JAPAN
2010
28 years old

I came back to Japan and joined one of the biggest IT companies in Japan.

2013
31 years old

I first encountered forex and its chart.

I started trading with $10,000 amount.

2015
33 years old

I stated to teach trading techniques and mental techniques to beginners and active traders.

2018
36 years old

I became self-employed as an individual trader.
Check My 2nd Channel!
Click here to subscribe to my 2nd Youtube channel.
Here I will be uploading videos of what I think, feel, and express in daily life.
My services
My Youtube Channel
Contact
Note
Your questions or messages may be answered or shared on my videos. Your personal information (name and email address) are not going to be disclosed, but if you are not comfortable, then put that on the message.
It may take few days to reply. If there is no response even after one week, there is a possibility that the message is missing, so please resend it.