"Forex taught me invaluable lessons that is essential in my life"
Introduction
Welcome to my profile page! My name is Kei, pronounced just as the letter "K," and I'm a professional forex trader and mentor based in Dubai (formerly located in Tokyo, Japan). Here, I'm sharing everything about myself, including my upbringing, my journey to study psychology in the United States, my time living in Sedona, AZ, and how I became a successful forex trader after returning to Japan.
On this page, I also share my personal forex income history, as well as my mindset and strategies for becoming a pro trader, drawing on both my past failures and successes.
I hope you'll take the time to read through my personal story, as I believe it will not only give you an insight into who I am but also provide valuable lessons and wisdom from my experiences.
Let's dive in!
About Kei
Why did you become a forex trader?
I was first introduced to forex trading in 2013, and was immediately captivated by the intricate movements of the charts. It sparked my intellectual curiosity like nothing else had before. It was like gazing into the universe. In addition, I have a dream of traveling and exploring new countries every 1-2 years, and I saw forex trading as a means to achieve that goal.
What is "trading" to you?
Forex trading to me is a thrilling and fulfilling pursuit. It has remained enjoyable and exciting since I began, as it provides not only an income, but also the opportunity to learn about human psychology, reflect on my own mindset, and gain a deeper understanding of the world and life. I believe that life is all about learning, and forex trading keeps me engaged in constantly exposing me to global events and allowing me to analyze human reactions and sentiments. I am proud to say that this is my calling, and it continues to inspire my curiosity and intellectual growth.
History of my trade performance since 2013
The initial one to two years proved to be challenging as I devoted a significant amount of time switching between real and demo accounts, utilizing Forex Tester to perform strategy backtesting, analyzing outcomes, and validating results through PDCA cycles.
| | |
| --- | --- |
| 2013 | – $12,531 |
| 2014 | – $1,723 |
| 2015 | + $4,159 |
| 2016 | + $20,965 |
| 2017 | + $89,184 |
| 2018 | + $194,682 |
| 2019 | + $221,597 |
My Trade History in 2020
Initial Deposit, Gross Profit, Gross Loss, Balance are turned blank as it depends on how much you trade with.
I focus on Max Drawdown per month to be less than 2% per trade, Profit Factor and R Multiple to be more than 3 in average. Also I don't focus so much on winning rate as I value more on overall risk to reward ratio.
April 2020

May 2020

June 2020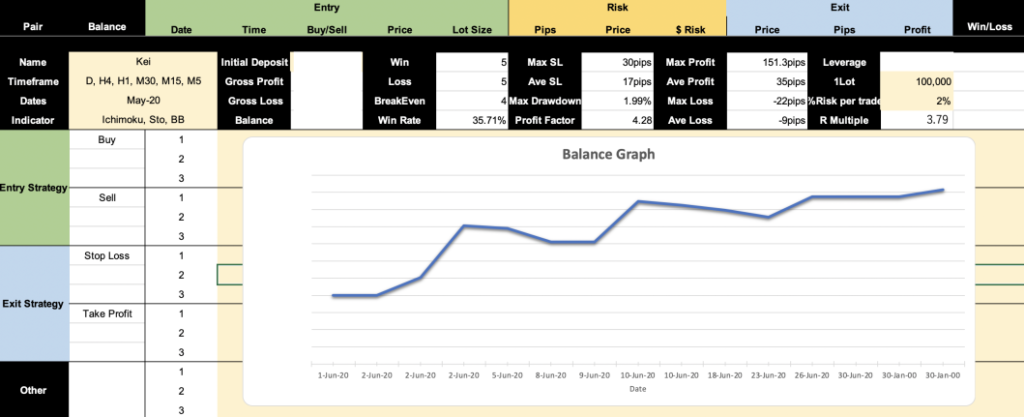 July 2020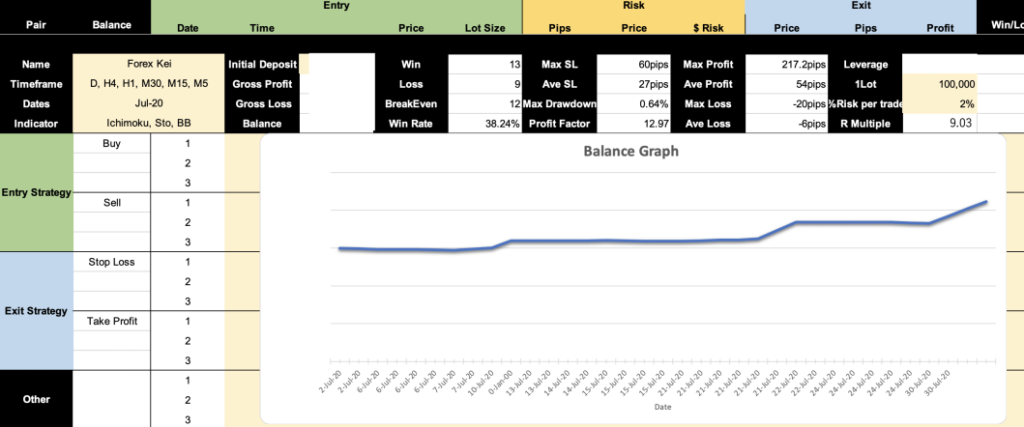 August 2020

September 2020

October 2020

November 2020

December 2020

For my trade history in 2021 onwards, click
HERE
and scroll down.
Philosophy of My Services
As a full-time professional trader, I have encountered numerous misleading information, advertisements, and seminars. My goal is to provide traders with useful and valuable insights based on my own trading experiences.
1: I wanted to share useful information based on my own trading experience
Since starting out as a novice, I have observed individuals who present themselves as traders or forex mentors, prioritizing their own gains at any cost. I firmly believe this is not the appropriate approach. My personal philosophy, which I have held since launching my website and uploading videos to YouTube, is to consistently disseminate valuable information and fulfill my duties as a forex mentor with integrity.
2: I want to be a trustful supporter for traders
I want to be a guide for traders facing tough situations and offer a source of support during their psychological struggles. In the financial industry, the focus is often on earning more profits, but it's equally important to maintain one's well-being. If you become mentally exhausted, it could lead to avoid making a big mistake and quitting trading. That's why I have chosen to be a mentor and built a support system for traders, as I have also faced similar challenges in my own career in the past.
My educational background and carrier history
Educational Background

BA in Psychology

at UCLA

After graduating high school in Japan, I enrolled in a language school to learn English as a second language in Irvine, California. My first experience in the U.S was challenging as I was unable to speak or understand the language fully.

Irvine Valley College

I attended Irvine Valley College as my first college after finishing the language school. Then after a year and a half, I got broke. So I went back to Japan to earn and save money through multiple part-time jobs.

Santa Monica College

With the savings of $20,000, I re-entered Santa Monica College in Los Angeles. During my time there, I held positions as a school counselor and personal care assistant for international students worldwide. I also facilitated private network meetings for Japanese students and expats.

California State University, Long Beach

I then first transferred to California State University, Long Beach as a psychology major, which was highly impacted. Subsequently, I transferred to the University of California, Los Angeles to continue and finish my psychology studies.

University of California, Los Angeles

Transferred to UCLA by Psychology major.

– School counselor

– Carrier assistant

Carrier Background

In Los Angeles, US

A Japanese Teacher

During my college years, I pursued several part-time jobs to support my educational fees.
I taught Japanese language at local after-school programs in Los Angeles, where I was responsible for a class of over 20 students.
These teaching jobs were my main source of income and helped me pay for my expensive tuition fees.

Financial Planner

Alongside teaching, I also worked as a financial planner.
As a sales representative for life insurance, mortgage, and real estate, I provided financial and investment advice to clients based on their portfolios.
Gave financial and investing advise based on clients' portfolio

Running a retreat

in Sedona, AZ

I ran a retreat in Sedona, AZ, and also served as a vacation rental and tour guide in the same city.

Counseling and Mentoring

In addition to my work experience, I also offered private counseling and mentoring sessions to business owners.

Employed at IT company

I was employed at an IT company, where I was responsible for employee training, human development, and career counseling.
Since July 2021, I have been living in Dubai, UAE. While sharing my knowledge on YouTube, I have been running 3 communities to help traders.
4 phases of my life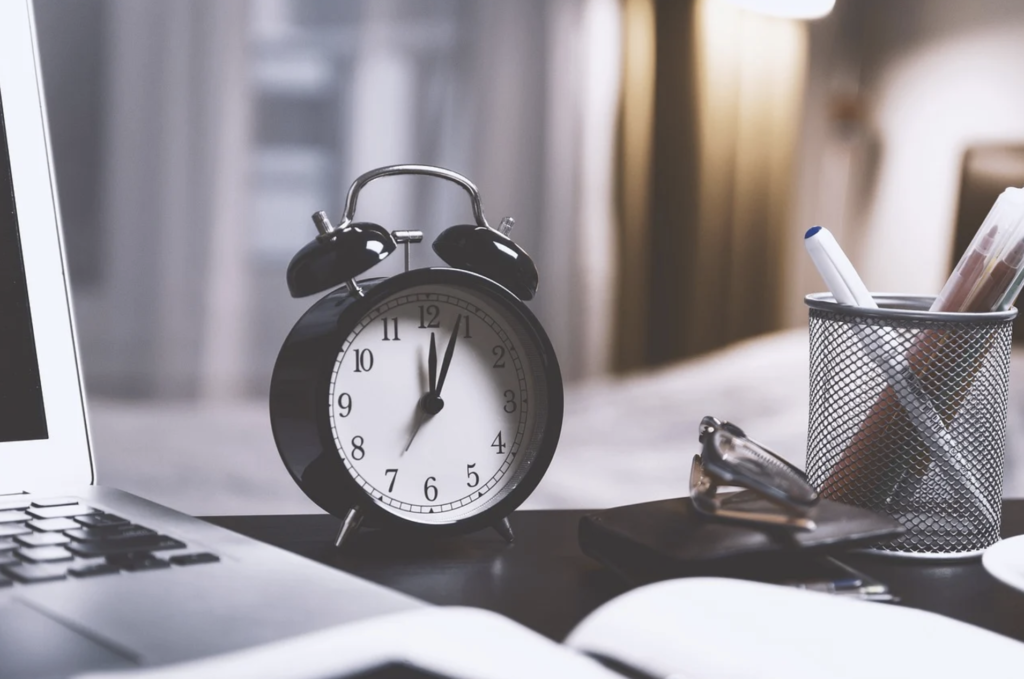 Below is my philosophy in life.
After building a solid foundation, continue to improve by quality trial and error approach.
My philosophy for building my professional career is rooted in the importance of creating a solid foundation. Before embarking on any new venture, I thoroughly research and develop a comprehensive plan. This gives me the confidence to take calculated risks and approach new challenges with a high-quality trial and error approach.
I believe that the mistakes I make along the way provide valuable learning opportunities that allow me to continuously improve and evolve. This philosophy has been the driving force behind my success as a pro trader and remains at the core of all my actions and decisions.
4 phases of my life
Phase A: Age 20

Studying in the U.S and back to Japan

Daily Trial and Error

Trial and error without concrete plans.

Leaning how to face and deal with failures.

Phase B: 21 to 24 years old

Finished school by running PDCA cycle

Engaging in school and building a solid foundation for my life.

Phase C: 25 to 30 years old

Mentoring people

I realized my own value in mentoring people privately and socially.

Phase D: 31 years old to current

Encounter to forex trading

Became financial independent by forex trading and re-encountering the importance of psychology.
Phase A (Age 20 -): Studying in the U.S and back to Japan. Daily Trial and Error
Theme of the stage: "Trial and error without concrete plans. Learning how to face and deal with failures"
Saving money for 1 year to study in the U.S, then failed
After completing high school, I worked at several part time jobs to saved money for a year to pursue higher education in the United States. However, my first year and a half was a struggle as I faced financial difficulties.
Despite having an offer from a reputable university in Japan, I decided to continue my education abroad, so worked multiple full-time and part-time jobs, putting in 15 hours a day, to save $10,000 for my studies.
However, my financial situation got worse…
Due to the decreasing balance in my bank account, I experienced mental exhaustion.
To save money for my studies, I was having $1 burgers at various fast-food shops every day.
Unfortunately, I eventually depleted all of my savings, and with great difficulty, managed to secure a ticket to return to Japan. This all happened within a year and a half.
Got a skill to make my ideas come true by running PDCA for myself
It was very regretful when I realized the fact that I had to quit studying and go back to Japan with no money left with me.
So, in order not to repeat the same mistakes, I decided to run PDCA for myself as it is essential for any improvements.
PDCA stands for
PLAN
DO
CHECK
ACT
by running the cycle over time, one can execute high-quality trials and errors.
After going back to Japan, I investigated my experience and restructured the future plans with solid foundation. And what I came up with was as below.
PLAN

While in Japan, I made the decision to obtain a teaching certificate to teach Japanese.
As a Japanese tutor on campus, I observed a high demand for Japanese language education, which I recognized could be a profitable venture with the acquisition of the certificate.
Upon returning to the U.S, I aimed to establish greater financial stability by utilizing my teaching certification.
I endeavored to save over $20,000 in preparation for this pursuit.

DO

Focus on saving money in Japan through working multiple jobs simultaneously.
Obtained official certificates in Japanese language teaching.
Continue to improve my proficiency in English.

CHECK

Recalculate my financial needs accurately upon returning to Los Angeles.
Monitor and track my monthly savings to determine when I will reach the target of $20,000.

ACT

Successfully achieved my savings goal.
Obtained official certification as a Japanese teacher.
Preparing to return to Los Angeles as planned.
Will proceed according to my planned course of action.
Phase B (Age 21 to 24): Successfully completed my studies by implementing the PDCA cycle
Theme of the stage: Engaging in school and work by building solid foundation
In Phase B, I gained significant experience creating a foundation in Los Angeles by working and earning money to pay for tuition.
After returning to Los Angeles from Japan, I enrolled at Santa Monica College.
Japanese private classes became popular
Supporting my own living by teaching Japanese language.
Began as one-on-one sessions, then gradually gained popularity, eventually growing to a class of 20 students in a year.
In charge of a class at Japanese after school
During my time teaching Japanese privately, I had the opportunity to meet the principal of a Japanese after school who had heard about my classes.
I was subsequently invited to teach a weekly class for local children every Saturday, under the principal's supervision.
Upon transferring from Santa Monica College to UCLA to focus on my studies, I made the difficult decision to resign from my teaching position.
Started studies at UCLA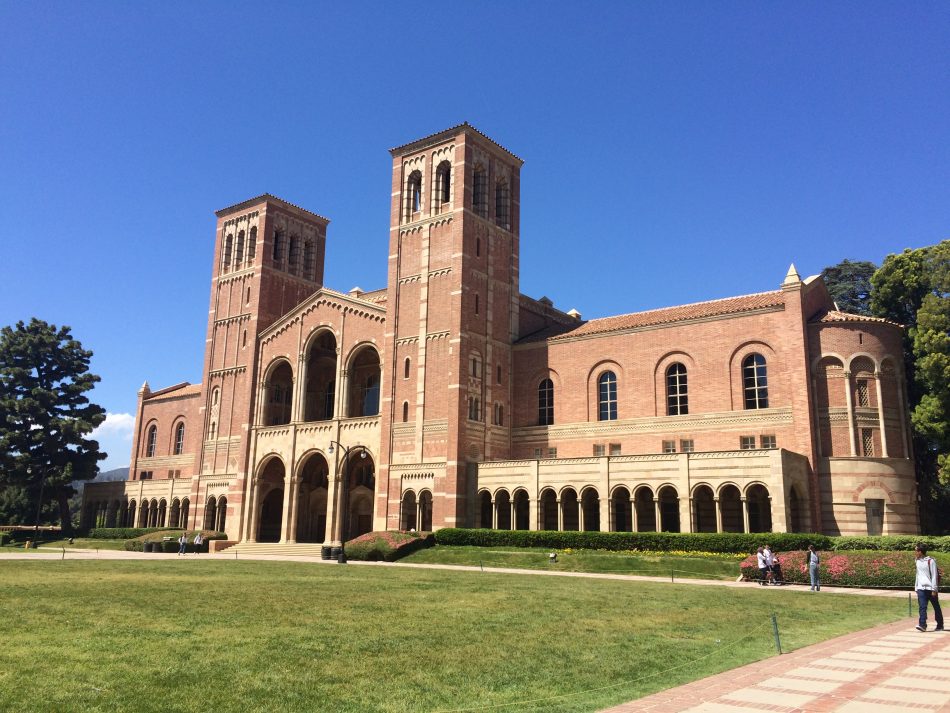 Enrolled at the University of California, Los Angeles as a Psychology major
Completed an on-campus school counseling internship program
Began my career as a counselor through this valuable work experience
Carrier as a financial advisor
Worked as an independent contractor as a financial advisor
Analyzed clients' portfolios and provided advice on managing their assets, including stocks, mortgages, and life insurance products, to optimize their profits
Participated in coaching sessions led by Robert Kiyosaki and Tony Robbins to build a strong foundation in financial knowledge and a success mindset
This experience laid the groundwork for a career as a professional trader as of now.
Also engaging below
As a startup member of one of the biggest Japanese community websites in Los Angeles, I had the privilege of contributing to the growth of the organization and gaining valuable experience in the tech industry.
As a board member of a local student organization, I had the opportunity to network with business owners across various industries, broadening my horizons and exposing me to different perspectives.
Through these experiences, I gained valuable insights and wisdom that helped me achieve my personal and professional goals. Additionally, I established meaningful connections with mentors in the fields, creating a network of support and guidance that has proven invaluable throughout my career
Then finally, I was able to pay all the expensive tuition fees (over $60,000) and was able to finish my study while working at the same time. I'm quite confident that I was able to achieve all these based on the trial and error phase earlier on my phase A.
After losing all of my funds and returning to Japan during Phase A with a heavy heart, I reflected on my experience, reviewed the entire process from the beginning, identified areas for improvement, and developed a concrete plan to accomplish my ultimate objective. I am confident that I would not have been able to achieve this without the valuable lessons learned from my mistakes. This past year has been the most poignant of my life.
Phase C (Age 25 to 30): I realized my own value in mentoring
Theme of the stage: Mentoring business owners
The reason why I moved to Sedona, AZ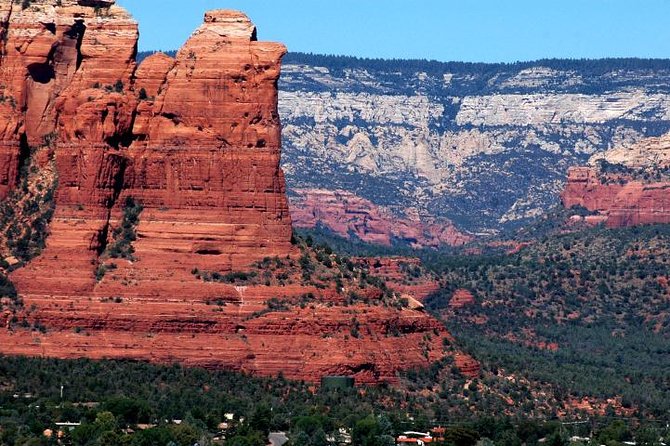 Since graduating, I have been working as a full time financial planner where I provide financial advice based on my clients' portfolios. Although it was an incredible opportunity, I faced a struggle between my job performance and my personal nature. I am not naturally competitive and this caused an internal conflict. As a result, I decided to move to Sedona to reset and reconsider the purpose of my life.
Carrier change in Sedona
Sedona is a city rich in natural beauty, with wild trees, flowers, and various species of animals. During my time there, I was self-employed as the owner of an inn and also worked as a personal tour guide, utilizing my extensive knowledge of the city's history that I had acquired through my own research. Life in Sedona was markedly different from my previous experiences in Los Angeles.
Mentoring in Sedona
While in Sedona, I had my first experience with mentoring. Dubbed as "the city of counseling," Sedona is home to a diverse array of counselors, and one day I had the chance to provide advice to a man from Japan.
This experience led to me offering counseling and long-term mentorship to clients from Japan, including business owners and actors/actresses, as well as clients from various countries such as the US, UK, Canada, France, Korea, India, among others.
As I continued to offer guidance to my clients, I came to realize that mentoring was necessary to address the root of their problems. My focus shifted from counseling to mentoring, as I saw the deeper impact it had on my clients.
The difference between counseling and mentoring
A difference between counseling and mentoring is as below.
| | |
| --- | --- |
| Counseling | Helps to prompt self understanding and self-acceptance. |
| Mentoring | Emphasizes both the professional and personal development in long term |
In fact, the depth of each process is quite different.
Having provided advice to clients on a daily basis, I have come to recognize that counseling has its limitations when it comes to resolving issues and promoting personal growth. This realization led me to transition into mentoring. Since shifting my focus to mentoring, my clients have experienced a significant increase in their satisfaction levels, and my reputation has improved accordingly.
Phase D (31 years old till now): Forex trading
A theme of the stage: Financial independence by forex trading and re-encountering psychology
Coming back to Japan after Visa got expired
Obtaining and extending a Visa in the United States was a challenging process. In my case, my Visa expired, which let me return to Japan. Following my return, I secured a full-time position in human resources at Japan's largest IT company. Based on my psychological and counseling, mentoring background, my main responsibilities were,
Training
Team Building
Employee Development
Employee Relations
Carrier Counseling
etc
As someone who finds joy in building and nurturing relationships, I found my job to be particularly fulfilling. Moreover, I've come to realize that my personal theme centers around "relationships with others."
How I encountered Forex
I was first introduced to forex trading by a co-worker in my division, who opened my eyes to the possibilities of generating income through this financial market. I vividly recall being captivated by the dynamic movements on the trading chart and spent countless hours observing its fluctuations.
This experience fueled my interest and prompted me to delve deeper into the world of forex. As a result, I made a decision to pursue a serious study of this fascinating subject matter.
First and second years were losing years
The first year of my trading career served as a rigorous training period. Initially, I began with a $10,000 capital and commenced live trading. Unfortunately, my investments failed to yield positive returns, resulting in a complete loss of funds within the first six months. Despite this setback, I persisted in trading with my remaining funds; however, my capital continued to dwindle.
Reflecting on this experience, I identified the reasons behind my initial failure and subsequent losses.
Inappropriate position sizing and excessive leverage (e.g., trading 10 lots), resulting in significant losses.
A lack of risk management skills, including the failure to calculate and manage potential risks associated with each trade.
Deviating from my trading plan by engaging in impulsive, intuitive trading.
Inadequate self-control, leading to emotional decision-making and an inability to stay disciplined during volatile market conditions.
By recognizing and addressing these weaknesses, I was able to learn from my mistakes and develop a more effective trading strategy.
After I lost the $10,000, by using the past chart, I investigated on my trade history to see what was wrong, how I have been losing, and how my emotion got involved on the tradings.
During the latter part of my first year of trading, I dedicated myself to investigating and analyzing my trade history. After returning home from work, I would spend countless hours staring at my computer screen, poring over the details of my trades. Through this process of self-reflection and inquiry, I came to realize the critical importance of such an undertaking in improving my trading abilities.
I found that keeping a trade journal with detailed charts and notes proved to be a highly effective tool in identifying and addressing my weak points and bad habits. One such habit was the compulsion to "win back" any losses, which had become an all-consuming focus in my trading at the time. Looking back, I am somewhat ashamed that this was my initial goal, but I am proud to have recognized and rectified this issue through diligent self-analysis.
My profits surpassed those of my full-time job
Through the daily practice of trading with my personal funds and analyzing my trade history, I gradually developed an ability to read charts as naturally as one would read a language. This realization prompted me to shift my focus to managing my emotional responses, making note of my tendencies, and consistently monitoring my behavior.
As I implemented these changes and became more attuned to my emotions, my overall trading results improved significantly, and I found myself no longer needing to push myself to the limit in order to achieve success.
Started to share my strategy to my trader friends in English
As my trading career progressed over the course of 9 years, other traders began seeking out my advice and guidance. One such trader, who lacked anyone else to turn to for information about forex trading, approached me for help. He had been taking on high levels of leverage, causing his capital to fluctuate wildly and causing him significant mental distress due to his trading style resembling gambling.
Upon hearing the details of his situation, I conducted an investigation and advised him to cease trading with such a low maintenance margin. Although he initially struggled to accept this advice and overcome his enjoyment of the thrill of gambling, he gradually came to understand the reality of his situation and developed a low-risk, high-return trade style with a solid money management strategy. He remains a close friend to this day.
This experience taught me the significant value of mentoring in trading, and I began to consider taking on more mentorship roles in order to help other traders. This led me to start YouTube channel and develop a system of teaching which is based on my own personal experiences in mentoring traders.
I am now receiving requests for mentorship and am enjoying fulfilling days
I am very excited when I mentor traders because,
I find great joy in communicating with and assisting fellow traders.
With my past experience in mentoring, I can provide valuable guidance to those seeking my help.
Additionally, I am able to mentor traders based on my own experiences as a successful trader.
Now I get official requests from traders all over the world for mentoring.
Click HERE and scroll down to check out some of the interview videos with my students.
What I have learned from my past experience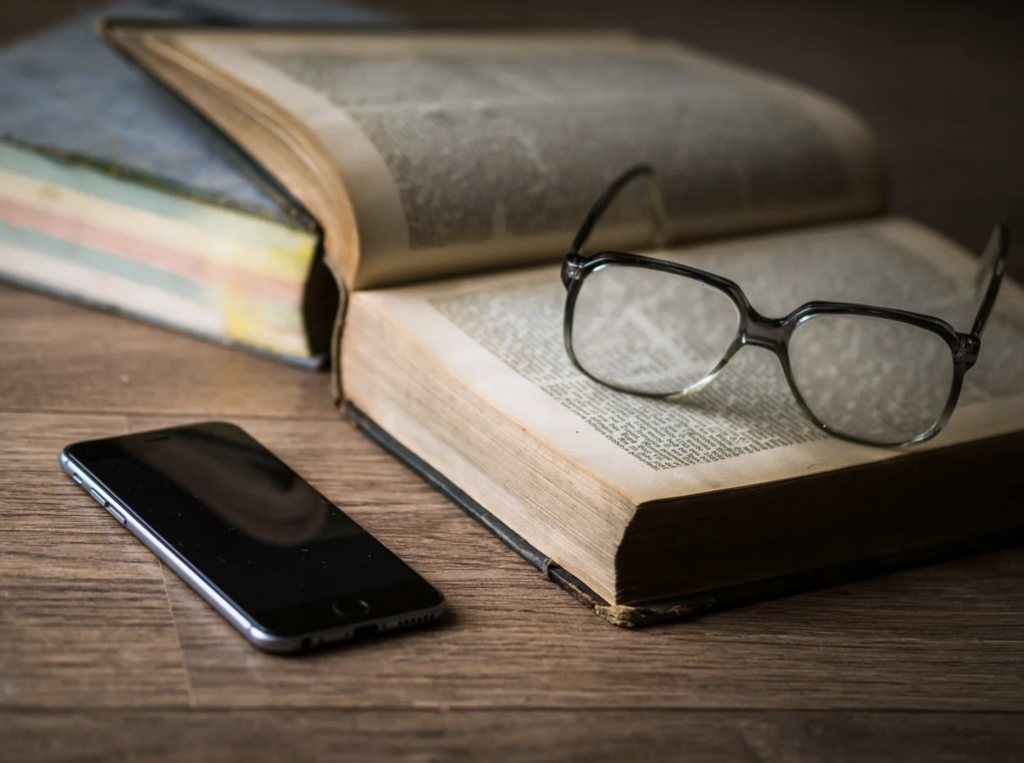 I have been reflecting on my mental state and how it affects my work. By becoming more aware of my emotions and thought patterns, I hope to improve my overall performance and well-being.
Through my past work experiences, I have come to appreciate the importance of building a strong foundation of skills and knowledge. This has allowed me to excel in my current role and tackle new challenges with confidence.
As someone who has worked closely with traders, I have gained valuable insights into the role that emotions play in their decision-making. I am now equipped with the tools and knowledge to help identify potential issues and offer sound advice to support them in overcoming these challenges.
My dream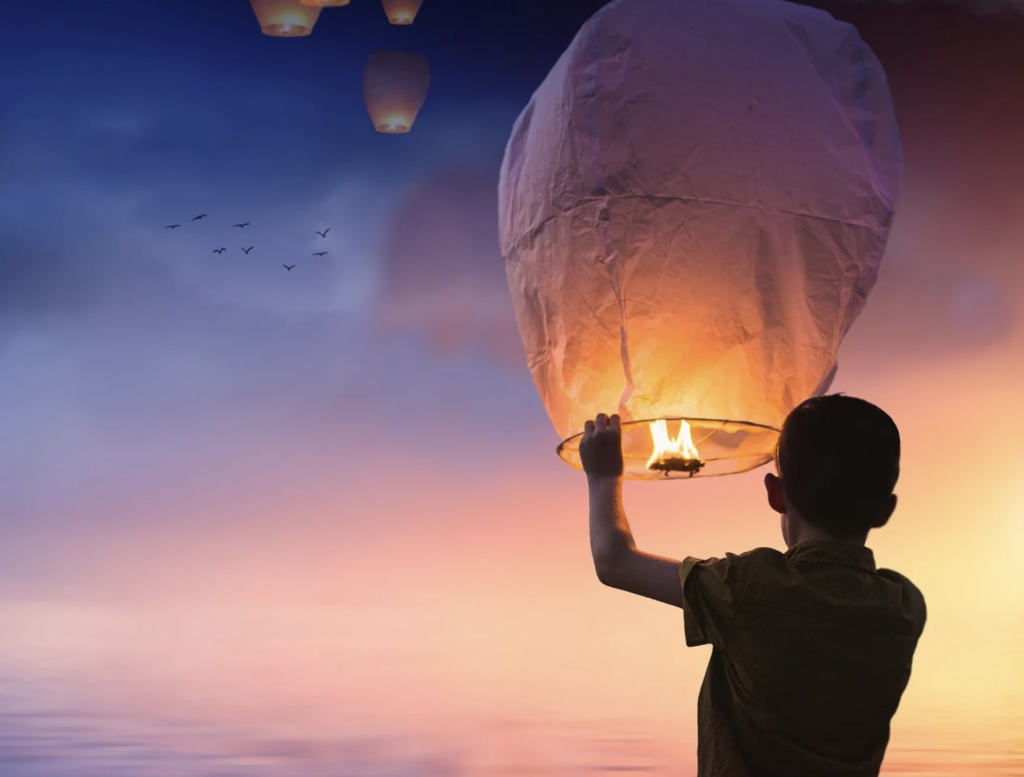 My dream is to live different countries every 2 years. Forex trading truly opened the door to me.
Sense of freedom
As a forex trader, one of my primary objectives is to achieve a sense of freedom – both psychologically and physically. I aspire to become a professional trader and attain this level of independence for myself. Once I have accomplished this goal, I hope to use my knowledge and experience to travel to various countries, connect with new people, and share my expertise by teaching Forex. Ultimately, I want to help others achieve the same sense of freedom that I have found through trading. This is my dream, and I am committed to pursuing it with purpose and dedication.
Strengthening mental fortitude: Helping lost traders regain their footing
As someone who has personally experienced the struggles of being a trader, I understand the unique challenges that come with this profession. I've witnessed many traders who suffer in silence, unable to share their difficulties even with loved ones, ultimately leading to a loss of motivation and confidence.
Fortunately, I have a strong background in psychology, counseling, and mentoring from my past experiences. Having persevered through my own struggles as a trader, it would be my pleasure to assist and support others in building a solid foundation and achieving success as a professional trader.
About me
Basic Information
Born in January 1982
Full time trader since 2013
My Character
Communication is one of my strongest skills, and I enjoy connecting with people from all walks of life.
I'm someone who likes to have a solid understanding of things, and I tend to feel uneasy when I don't have all the information I need. As a result, I'm a thorough and detail-oriented researcher and investigator.
In my free time, I have a passion for playing the violin which I began studying at a very young age.
Other traits
I don't place a high value on material possessions and am content with having just what I need.
When it comes to items I use on a daily basis, I prefer to stick with the same thing for a long time, rather than frequently buying and replacing things.
I have a strong appreciation for simplicity and often find myself drawn to having just one of something that I truly love and use regularly.
Timeline and highlight of my life with pictures
In Japan

1982
0 years old


I was born in Osaka, Japan. Me on the left and my brother on the right.

1985
3 years old

I started to play the violin.

Below is my violin play before coming to Dubai in 2021.

1992
10 years old

My family moved from Osaka to Tokyo for my father's MA education.

Me and my father on the photo in Los Angeles in 2002.

1998
16 years old

I studied abroad in Toronto, Canada when I was sophomore at high school. Two weeks of English study.

In the US

2000
18 years old

I entered into Irvine Valley Collage in Los Angeles, California.

2002
20 years old

I run out of money, so went back to Japan for 1 year and worked several part time jobs to financially prepare for my continuous education at the University in the US.

2003
21 years old

I enrolled in Santa Monica College in Los Angeles, California.

While I was a student, I worked exclusively as a college counselor within the campus.

Also, I was teaching Japanese at a local Japanese school and was in charge of a group of 20+ students.

2006
24 years old

I obtained BA in Psychology at University of California, Los Angeles.

After graduation, I joined a financial company that manages mortgage, life insurance and real estate.

I was a manager a group of 6 members as a financial chief advisor and managed individual portfolios.

IN JAPAN
2010
28 years old

I came back to Japan and joined one of the biggest IT companies in Japan.

2013
31 years old

I encountered Forex through my colleague. After demo trading, I started trading with $10,000 amount.

2015
33 years old

I stated to teach trading techniques and mental techniques to beginners and active traders.

Below is a video introducing my properties.

2021
39 years old
Relocated to Dubai.





I share my life on my 2nd Channel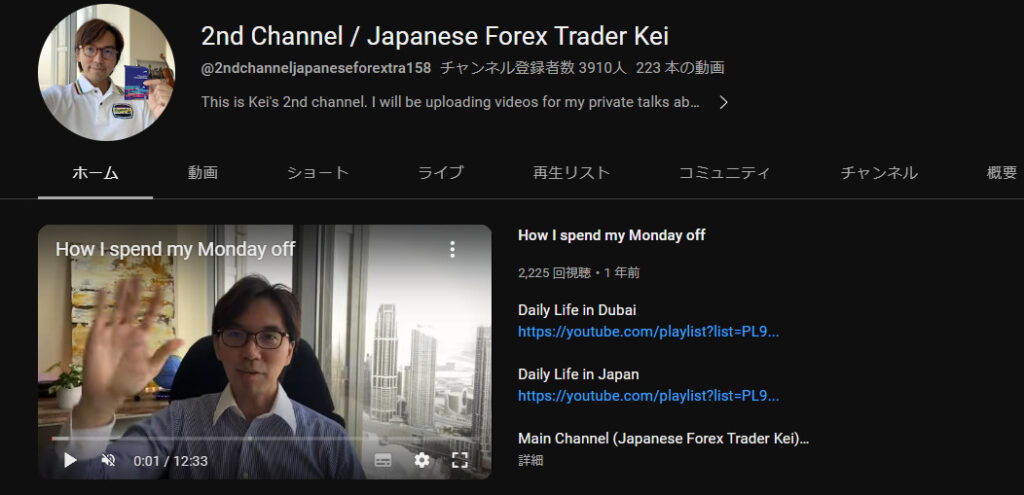 Click here to subscribe to my 2nd Youtube channel.
Here I will be uploading videos of what I think, feel, and express in daily life.
My services
KTS Academy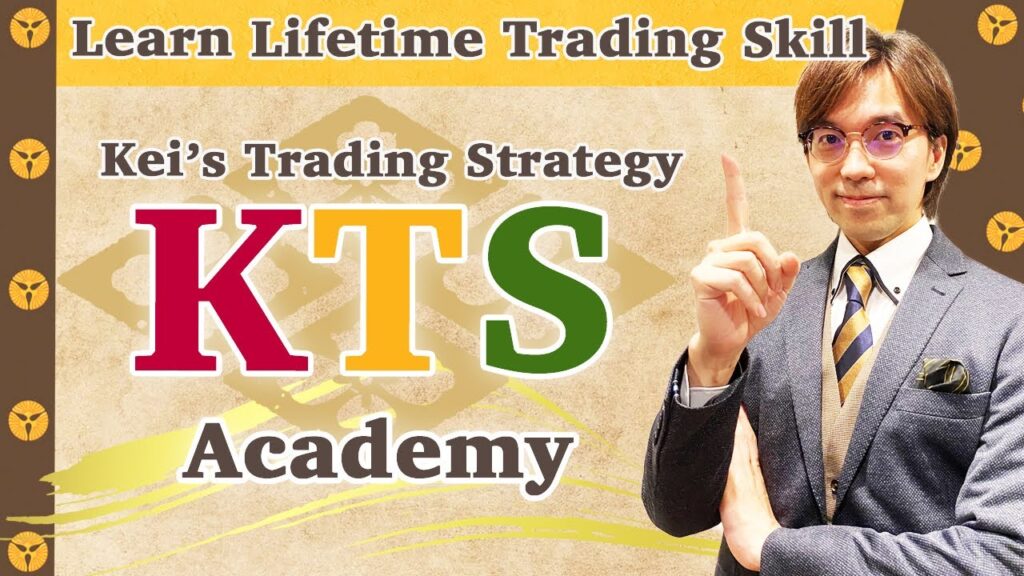 Learn my original strategy, KTS, in a community
Learn risk management
Learn psychology management
Membership live 3 times per week
98 / month
Click HERE for details.
Global Trading School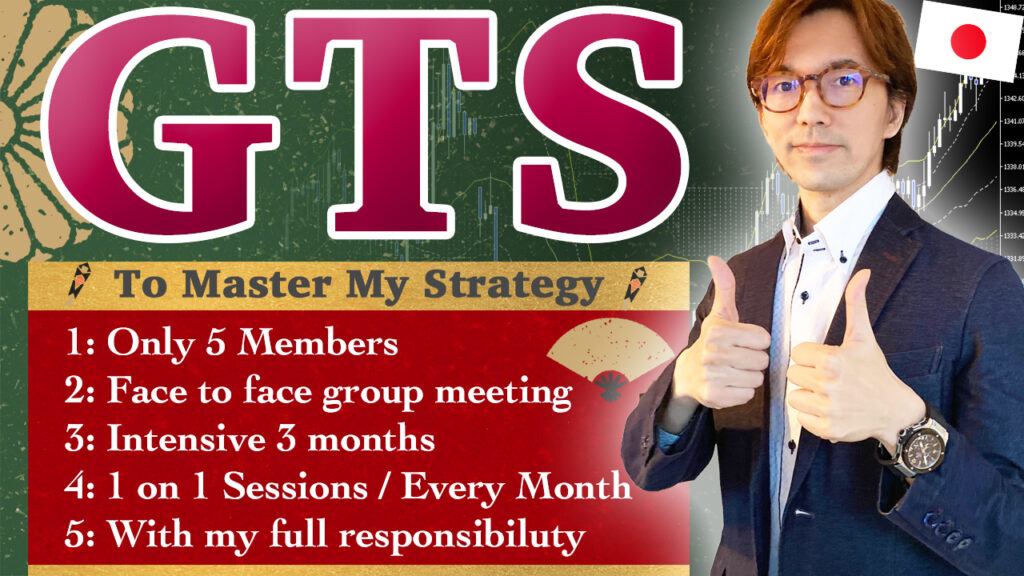 Learn my original strategy, KTS, in a small group up to 5 members
1 on 1 follow ups
Learn risk management
Learn psychology management
I comment on your analysis and trades
$2,980 / lifetime (as of Jan 2023)
Click HERE for details.
Ichimoku Community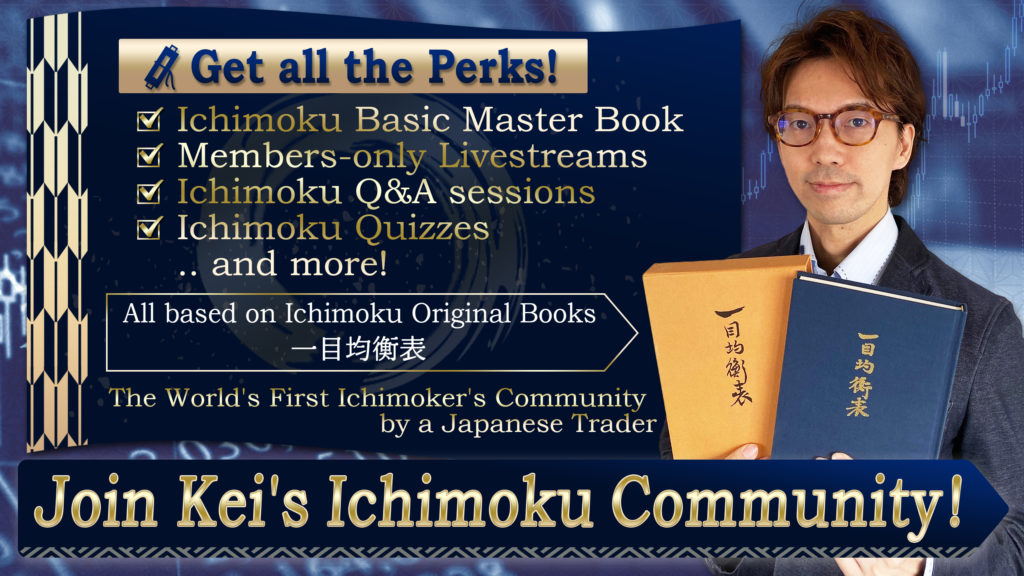 Learn Ichimoku original strategies, such as 5 lines, 3 theories, Kyushu Ashi, etc
Study Ichimoku original books
Study the philosophy of Goichi Hosoda
$30 / month
Click HERE for details.
Social Media
* I do NOT do Telegram and TikTok.
Contact
Note
Your questions or messages may be answered or shared on my videos. Your personal information (name and email address) are not going to be disclosed, but if you are not comfortable, then put that on the message.
It may take few days to reply. If there is no response even after one week, there is a possibility that the message is missing, so please resend it.