Join my livestream on YouTube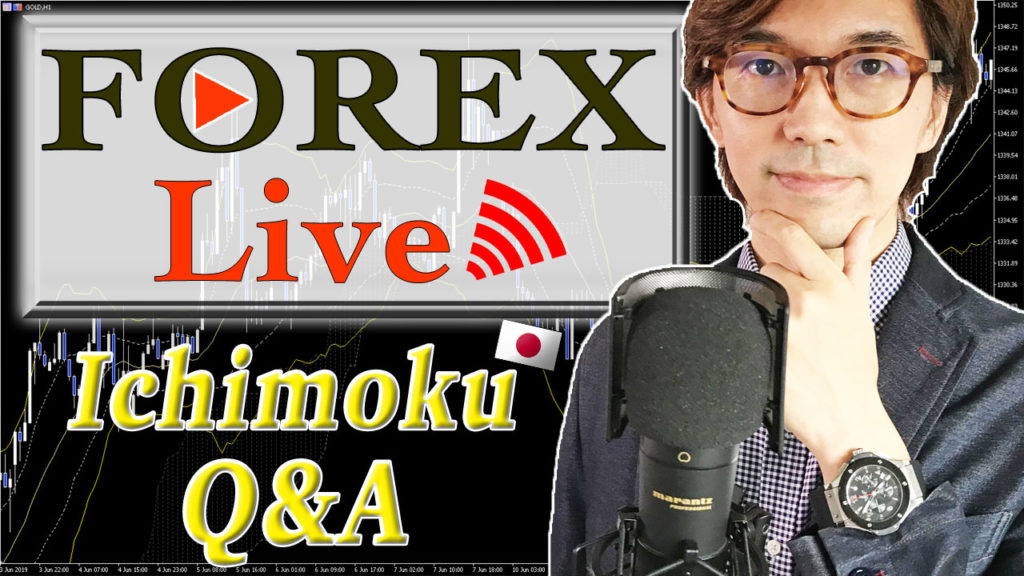 Join livestream HERE
What would you like to learn?
Practical trading strategy (KTS)
KTS Academy

Monthly subscription ($98 / month)
Online learning course
Global Trading School (GTS)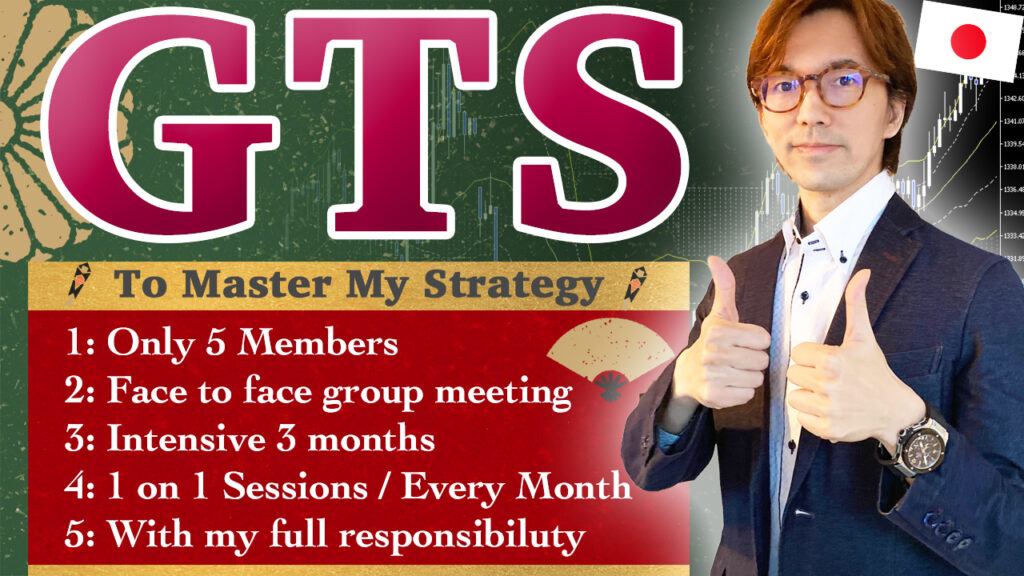 $2,980 for lifetime
Group mentoring up to 5 members in a group for 3 months
Ichimoku basics (5 lines, 3 theories, Kyushu Ashi, etc)
Ichimoku community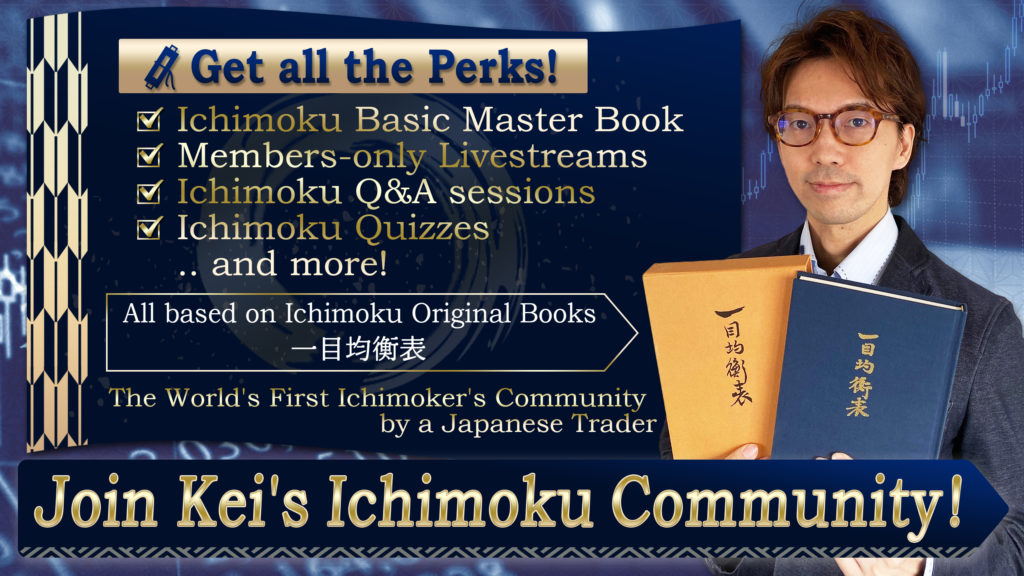 $30 / month
3 Ichimoku Books which I wrote in English
Take a quick test to know which service suits you the best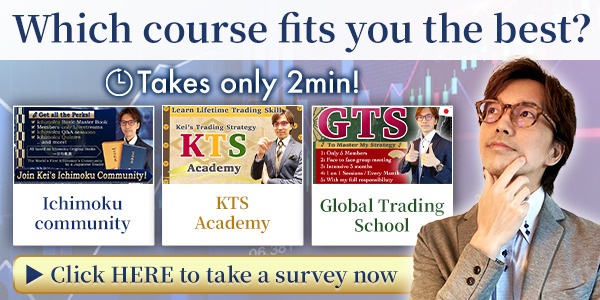 Contact Form
Free Education
GTS / Global Trading School
Click Here For Application Page
Join Kei's Ichimoku Community Now!
The World's First Ichimoker's community by a Japanese Trader
Free Downloads Available
1.Kei's Trading Strategy (KTS)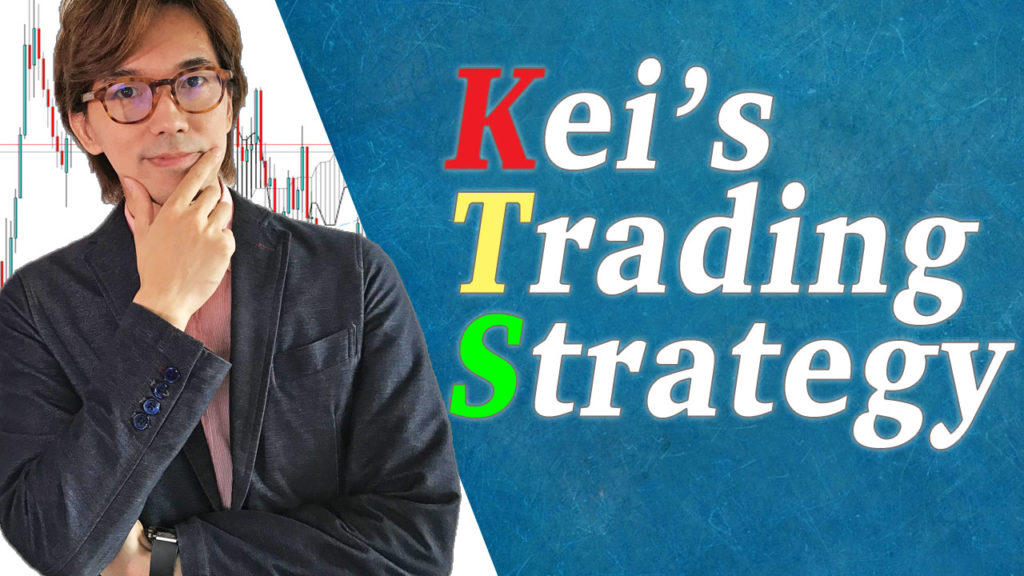 2. Currency Strength Chart
3. Profit Management Spreadsheet
A competitive trade is a surviving trade. It is said that 70% of the FX participants will eventually leave, but only those who survive to the end will receive continuous benefits.
If you know how to survive without leaving, even if it takes time to learn, you will be able to join the winning traders group.
Nothing is more important than NOT GIVING UP. The same can be said for business and study.
Learn through 3 major contents.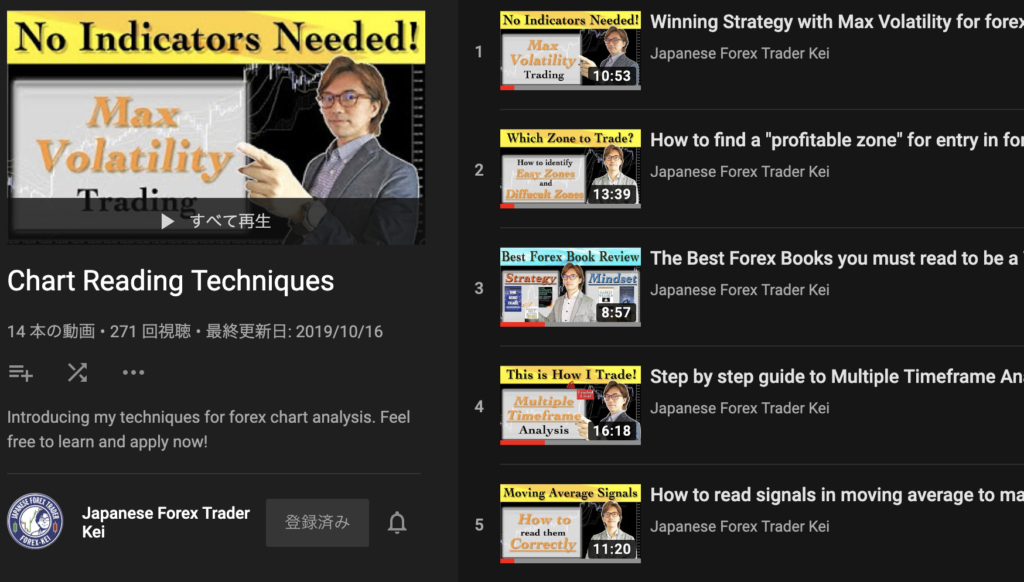 Chart Reading Techniques
Learn and apply my technical analysis skills to maximize your profit.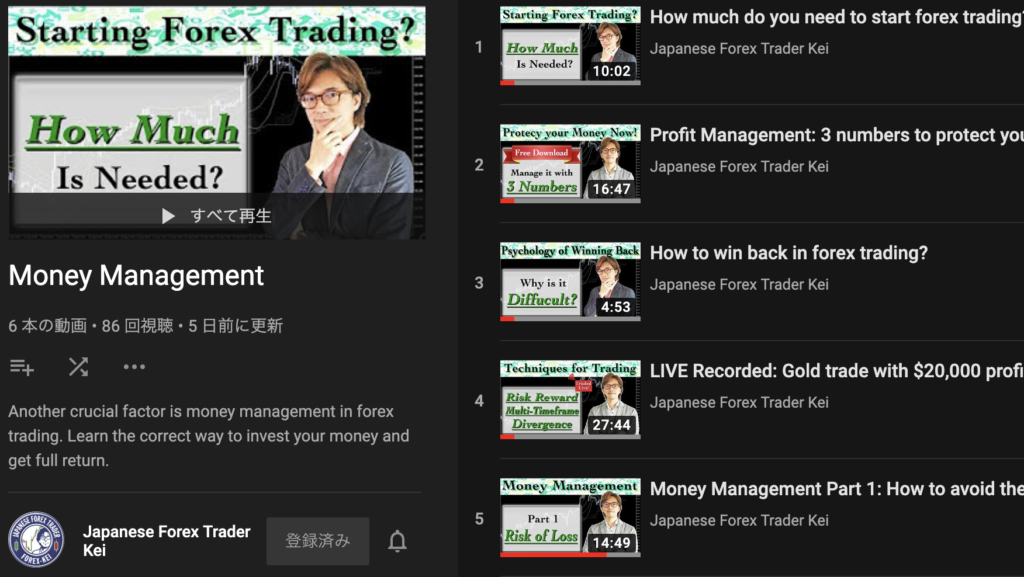 Money Management
Improve your risk management skill and obtain a long term profit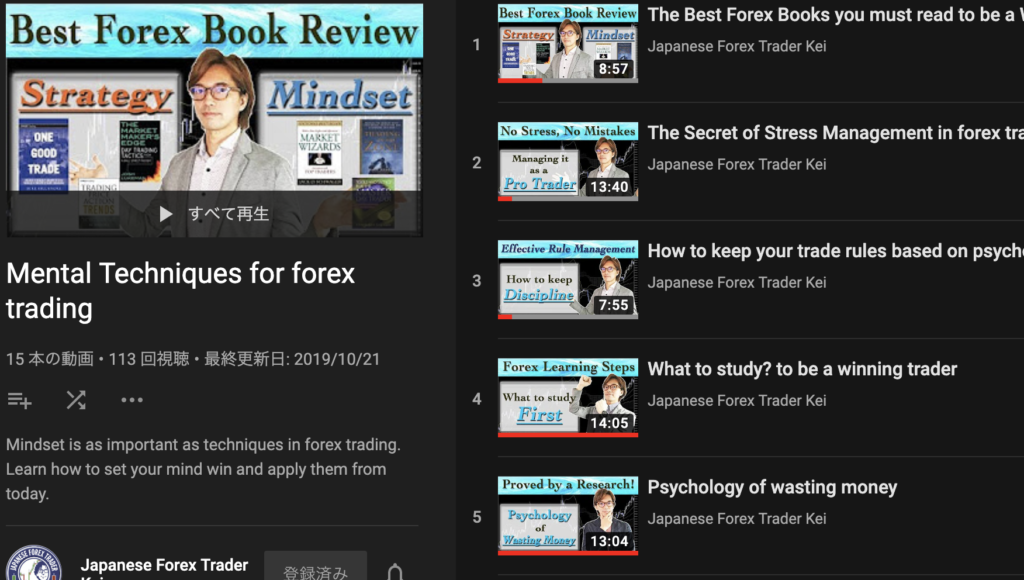 Mental Techniques
Master the correct mindset in trading for stable profit
Lectures on Ichimoku Kinko Hyo Basics
Ichimoku Kinko Hyo explained by a Japanese forex trader.
PART 1
Ichimoku Kinko Hyo Part 1: History and Philosophy
PART 2
Ichimoku Kinko Hyo Part 2: Time Theory on Kijun sen, Tenkan sen
PART 3
Ichimoku Kinko Hyo Part 3: Kumo, Chiko Span, and trade strategies
PART 4
Ichimoku Kinko Hyo Part 4: Taito Suchi, Jugi, Kakugi
PART 5
Ichimoku Kinko Hyo Part 5: Wave Theory, Price Observation Theory
Who is Kei?
My name is Kei (pronounced just as a letter "K") and I am an individual forex trader as well as a mentor in Tokyo, Japan.
I was born in Japan 1982 and went abroad after high school to the U.S and studied Psychology at UCLA.
My profession has been into quite a wide variety,
・Qualified Japanese teacher
・Financial advisor
・Tour and travel guide in Sedona, AZ
・Human resource in IT and consulting companies in Japan
and more.
Now, I am making my living by the forex trading only.
I hope you not only enjoy the videos but learn and apply the knowledge and strategy so that you improve your trading and eventually make living just like myself.
"I have a mission to guide struggling traders." That's how everything began.
My mission is to guide traders with full responsibility. 
I promise you to be a great partner until you become a successful trader.
2020 was a year I started to teach traders regularly at Global Trading School. It was also a year of COVID outbreak. Many people lost their jobs and had worries about the future.
There are many services and streamers in the world of internet that share incorrect trade skills and knowledges to earn pocket money.
I myself had been misled by these people and went through tough time, spent almost $15,000 to the services and lost confidence as a trader.
However at the same time, the experience made me realize that I cannot make a progress and grow myself unless making effort to find answer all by my own.
I think you are facing the same situation as I used to experience. I am here to help you learn trading in order to achieve financial independence and freedom.
I promise you to be a great partner of yours until you become successful as a trader.
I am committed to be a reliable mentor
As I do mentoring services since 2020, I have realized one thing, that is, "I would like you to have confidence in yourself that I am a reliable mentor among all other traders to learn trading skills."
Everything starts from trustable relationship. No matter how hard I try to improve your trades, if you cannot commit to become a "non-losing trader," our relationship will be over.
That is, as I try my best to bring you to be a non-losing trader, you also need to try hard to be the one as well.
Become a "non-losing" trader
I determine you to become a professional and full time trader. In that regard I have three concepts in my services as below.
Disclosure of Myself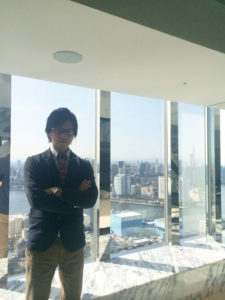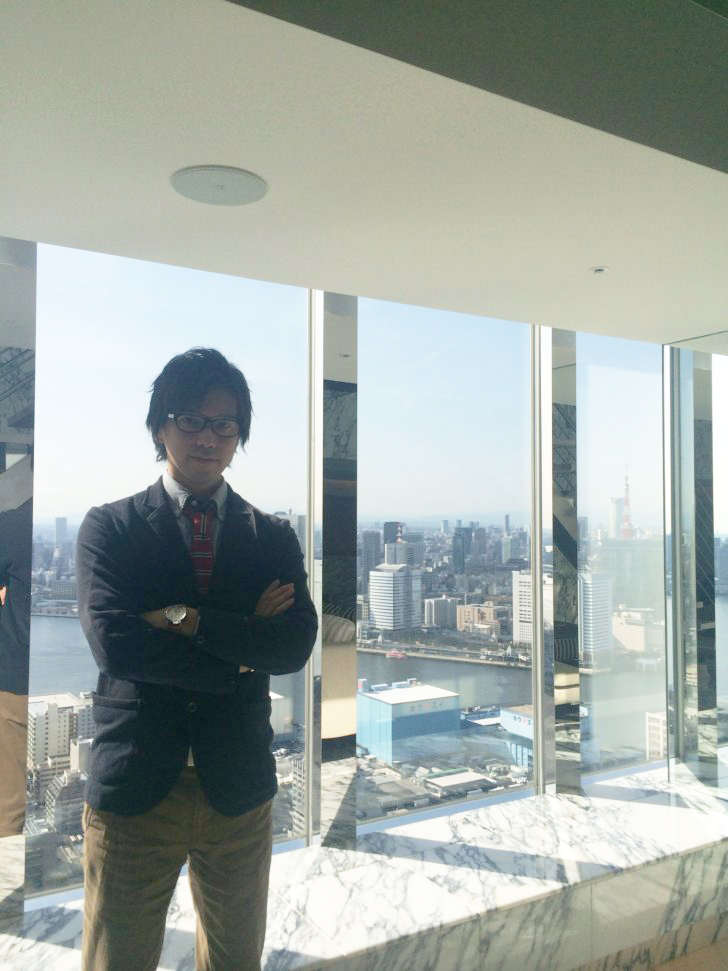 I have introduced everything about myself as a professional trader on a profile page. Please take time to understand what kind of a trader I am, what I have been gone through in my life, and what I try to achieve in the future.
The reason is to create a trust by understanding who Kei is. So please take time to read a profile page where I disclose my past carrier, how I became a full time trader as well as recent trader history.
PROFILE
Thorough Guidance and Teaching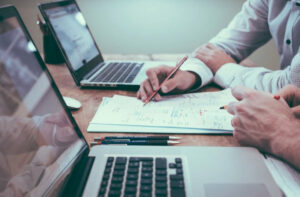 I studied psychology in the U.S. but it was quite a challenge for me to finish the school, because not only I was not able to speak or understand English at all (which is typical in Japan), but also financial situation because my parents didn't have enough money to support me. While running my own businesses to support myself, I've realized myself that I  like to socialize and communicate with others, and it became a strong foundation to run communities in the U.S. as well as here on the internet.
In addition, I have a teaching background as a teaching assistant at my father's school since I was a child as well as a Japanese teacher and counselor for international students in the U.S. (Please see profile page for details)
Based on these backgrounds, the theme of my services is to give a "Thorough Guidance and Teaching" to traders. I do a research on each mentee's background and goals and create rapport to support traders.
Full Support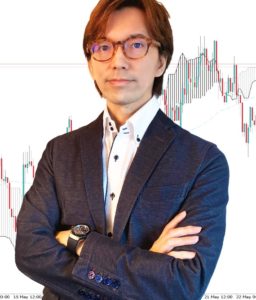 I like the time while talking with mentees and I know why. This is originally due to my counseling carrier where I felt motivation and passion by communicating and supporting others.
In fact while communicating with GTS students and Ichimoku community members, I like to hear stories like "what sort of experience he/she had before" "why he/she became interested in forex trading" or "what the life plan and future goals are." And as I hear such stories, I feel a great responsibility to support to make their goals come true.
Everyday I communicate with traders but not just on the surface. I am really hoping to see that they learn and grow to become successful and I would like to take my full responsibility until I see them achieve their goals eventually.
Make your own path
Do you know the word "Kaizen?"
Kaizen is a Japanese term meaning "change for the better" or "continuous improvement" and this concept is very important for forex traders.
No improvement, no growth
Kaizen for traders means constant improvement on trading skills by trial and error and it never ends. Do you think you can improve your trades without any effort?
Of course it's impossible. Unless you make efforts to become a successful trader, you cannot run profits from market especially in a long term.
However, this obvious truth often times is being neglected. Yes, you can take trades simply by clicking buy/sell buttons on a platform and take trades but it never means you can make profits stably.
Know your enemies and yourself, then you shall win a hundred battles
Above line is from The Art of War by Sun Tzu which is very famous in Japan and this is one of my most favorite quotes. Me and you on the other side of a screen need to know well about your enemies, such as market, and yourself as a trader if you want to become successful.
Why do you analyze a chart? = In order to know the market value correctly
Why do you have to know the marekt value? = In order to create scenarios from execution to exit
In order to make profits out from the market you need to have a clear picture of what you are fighting against, market as a "virtual enemy."
What I want you to promise
So far I have been sharing my commitment on what I do to you through my services. Now I cannot make you become a "non-losing trader" if the commitment is one way direction.
There are things you need to make efforts as well. Below are three points I would like you also to commit.
Be Persistent: Never Give Up
Each trader has different reasons to become a successful trader. It might be to financially support the family members, to quit current stressful job, or to have more spare time for your hobby, etc. But one thing that is the same in order to become a successful trader is whether you can be persistent to keep the motivation.
Even anyone want to become a trader, the reality is that more than 90% of traders not only cannot make profits but they get out from the market with a huge loss.
Sometimes people make a selfish excuse and give up without taking responsibility on himself.
So I would like to say once again, never give up. If you have motivation and persistency, then I am here to support you. Please come to me with a strong will of becoming an independent trader. I promise you to be your supporter until you become a successful trader.
Keep Your Own Words: Don't Cut Corners
Let's say if I ask you to do 10 tasks, then make sure to do 10 tasks.
If you don't do what I say, I wouldn't know what exactly your struggles are, what you understand and what you don't understand, or what to work on to improve your trades etc, and it makes me very difficult to give a correct advise.
From a moment you decide yourself to become a "non-losing trader," keep in mind to take initiative to be persistent. Then the pressure that comes within you to achieve a great success will be a power and ability to actually be the one.
Whether it's Public live, Ichimoku Membership live , or Global Trading School, please try to understand fully on what I say, do assignments, and be persistent.
Your trust becomes a power of mine
I would like traders who come to me to be relaxed, be as you are, and explain what you are worried about, what your anxieties are, or what you don't understand.
I will be sincere and try my best to explain how you can overcome such situations by simple and understandable words based on my own experience.
So please feel free to talk to me, share them, and express what you are facing. I am always here to take your words seriously.
Original Method:【FMS】Forex Mentoring Systems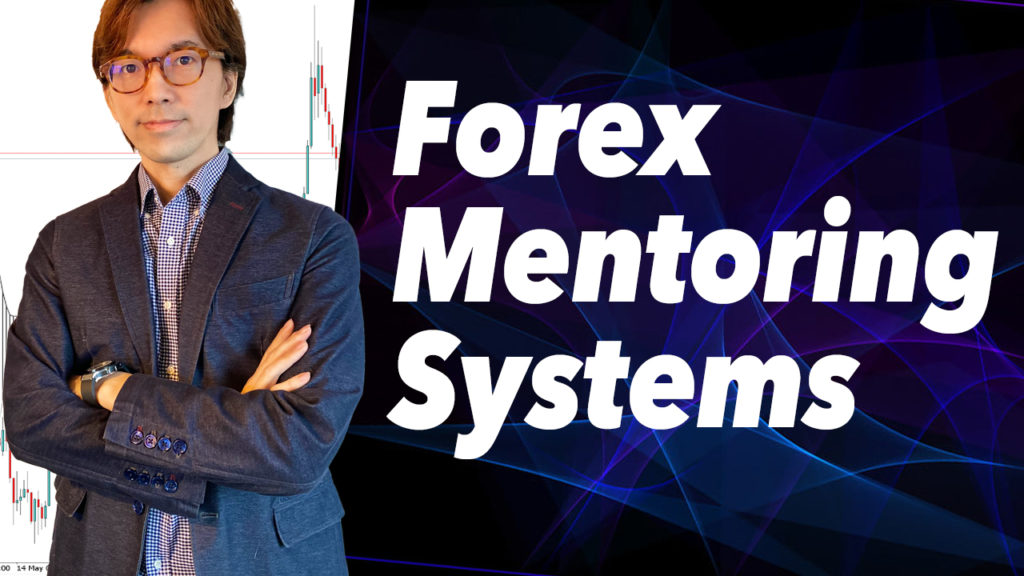 Forex MentoringSystems supports forex traders to achieve their goal.
By taking a series of personal tests, you are able to identify your traits and personality as a trader, such as value of money, level of ambition, and so on.
Original Method: What is R-PDCA?
Original Method: What is R-PDCA?
Forex trading is my life and it's been helping me to be free from world's struggles.
by Japanese Forex Trader Kei