On the morning of April 25, with the news that Britain's Brexit exit has been postponed until October this year, the pound showed selling behavior due to uncertainty over its outlook.
Although the talks between the government and Labor Party resumed on the 24th after Easter holiday, the parties did not have a mutual understanding of the tariff after withdrawal.
May aims to be free from tariff arrangements with EU
May is planning to leave the customs union when leaving the EU. And after exchanging mutual tariff arrangements with the EU, she aims to be able to freely conclude trade agreements with foreign countries outside of the EU without having to unify external tariffs.
In contrast, the opposition Labor Party has called for a permanent customs union with the EU.
After all, although it was postponed until October, it will not be favorable for the GBP because the policy after withdrawal will not be clear unless there is an agreement between the ruling and opposition parties on this tariff issue.
Until now, the GBP rate was moving according to "when do they want to leave EU?" But from now on, the settlement of the tariff issue will be one of the factors that determine the trend of the GBP.
If assuming so, the GBP/USD, which has been moving in recent months with information from the UK, is likely to be more active this week with news from the U.S.
EUR/USD and USD/JPY of the week
Last week, there is strong movement of USD buying in each currency, and the USD/JPY rose up to 112.38 yen at one time. The EUR/USD also became bearish again, and fell to around 1.11400 which updated lower price of this year. The euro has continued to be easier to sell than at the beginning of the year as the ECB postponed rate hikes.
The rate of decline for the EUR/USD will be close to 1.0980, and for the USD/JPY, 113.50 to 114.50 will be the highest this year. Looking at the long term, I would like to aim for a reversal from that rate.
In this week alone, the EUR/USD low of 1.1140 and the USD/JPY at 112.38 will be once a support statement, and they might be back to the rate EUR/USD at 1.1200 and the USD/JPY at 111.00 again.
GBP/USD (Monthly)
Price moving lower part of a range between 1.43521 and 1.2730. It could go below 1.43521 towards Bollinger Band's -σ2.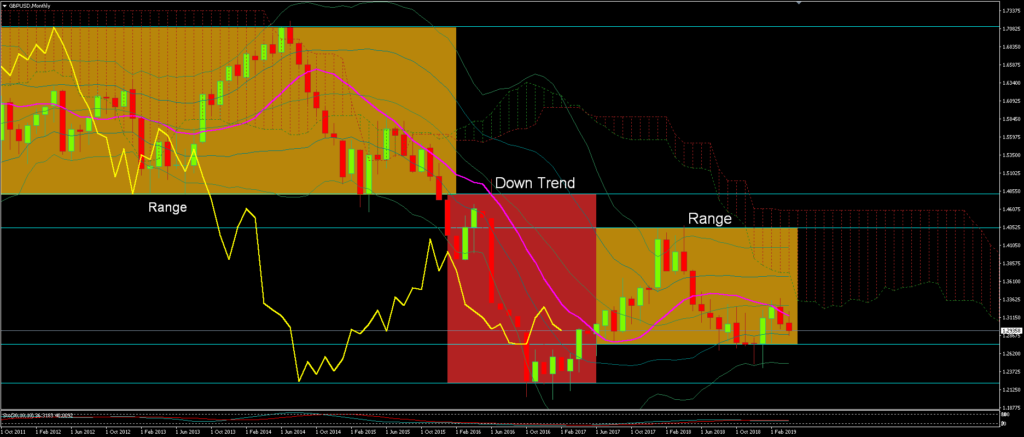 GBP/USD (Weekly)
The current price is in the middle of a range between 1.33032 and 1.25810.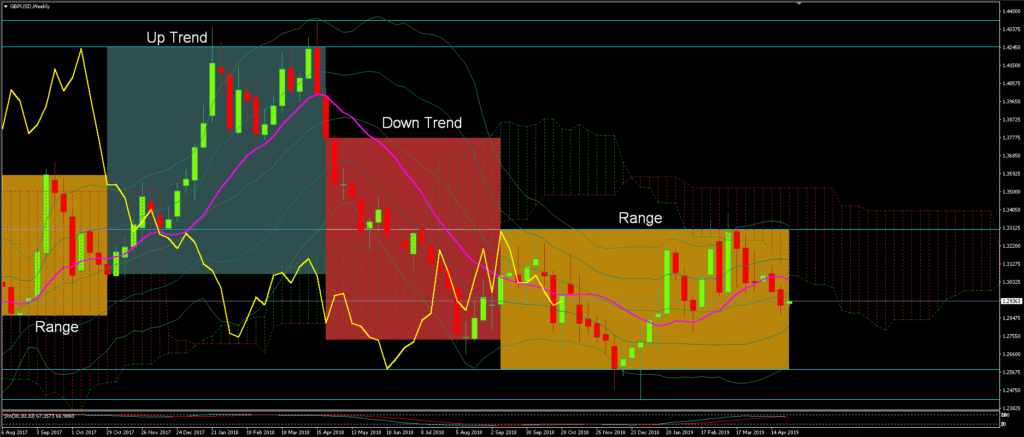 GBP/USD (Daily)
Currently the price is at 1.29359 within daily down trend. If the USD has been sold and price moves above 1.29721, it's a signal of bull trend start.