Step 1: Read Kyushu Legs book
Now that you have completed all the teachings about 5 lines and 3 theories, please take time to read the Kyushu Legs book and learn
– What is Kyushu Legs
– How Kyushu Legs were created
– Calculation of Kyushu Legs
– How to use Kyushu Legs
etc
Where to download the book?
1. Go to Discord
2. Go to #get-ichimoku-ebook
3. Select Ichimoku Basic Theories book to download
Each chapter has video explanation and quiz. The links are at the end of each chapter or #education in Discord. Please take them for your better understanding.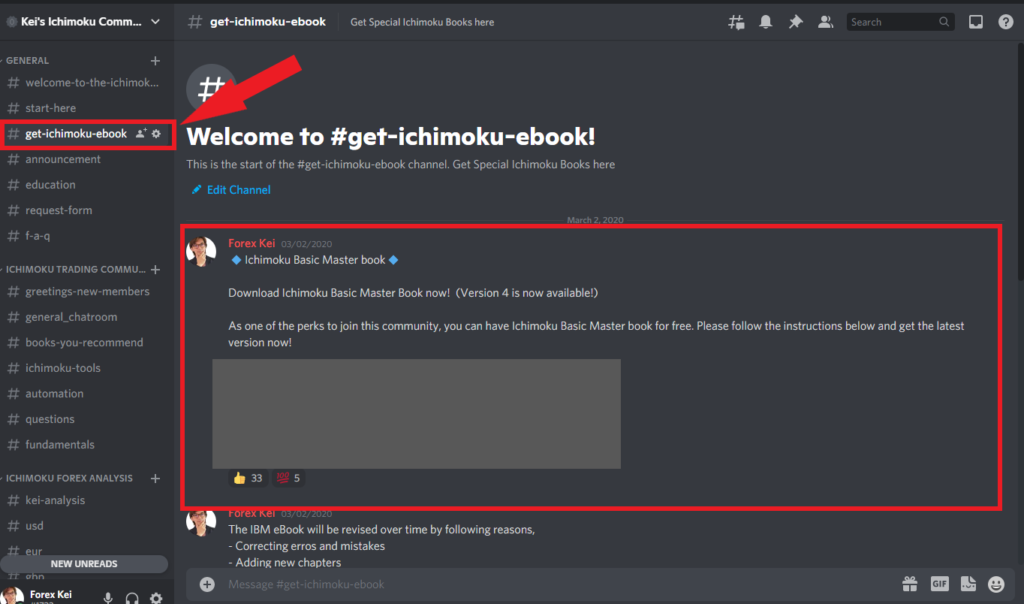 Videos for Kyushu Legs (Visible members only)
Forecast Lines Breakout and Kyushu Legs
Kyushu Legs Analysis on Forex, Gold, Indices, and Bitcoin
Join Members Only Livestream
Please join members only livestream for your continous education. 
It happens on Thursdays and Saturdays at 3:00pm UTC every week.
You can find a link to join on #announcement in Discord.
Extra Educational Videos for members
Below are additional videos to supplement your understanding of Ichimoku basics in deeper level. Please watch them after completing Kyushu Legs book.
Market Analysis by Ichimoku Kinko Hyo
Time Cycle and Risk Management
Chiko span breakout of Senko span B
How to apply Time Cycles by Henka-Bi
Reliable Sanyaku Kouten / Gyakuten
The essence of N wave and P wave
Kijun sen and Tenkan sen Overlap
Time Cycle Analysis on 10 Forex Pairs and Gold
Strategies by Ichimoku Lines
Chiko span to capture Market Momentum
Chiko span Breakout and Take Profit Strategy
Kumo + Kijun sen Trade Technique
[Live Trade] Ichimoku and Stochastics Strategy
[Live Trade] Ichimoku Trading Strategy with other indicators
Ichimoku 5 Lines Review on Forex Tester
How to identify Overheated Market by Ichimoku
Tenkan sen and Kijun sen Retracement Strategies
Strategies by Forecast Lines
100-day Forecast and Essence of Forecast Lines
Forecast Lines and Trading Edges
More and more videos in Discord
You can find more videos on #education in Discord
You are a true Ichimoker!
Now that you have completed all the Ichimoku teachings, all you need to do is to continuously learn and practice.
Feel free to come to membership livestream on #education channel on Discord, continue to learn the Ichimoku Knowledge, and apply on your day to day analysis. 
In the meantime I will continue to share more knowledge about Ichimoku within the community, so stay tuned.
Stay Gold!
Haven't joined KIC yet? Please press below button to check details.